Did you receive an email informing you about a smart toothbrush with voice control built-in through Amazon Alexa? Irrespective of whether you have or haven't, the first question that will spring up in your mind is what on earth is a smart toothbrush. Also, you might wonder whether it's the 2020 version of tooth tunes.
Unfortunately, you won't get to hear music with the Oral-B Guide. It connects you to an app that will give you feedback on why brushing is so important for your oral hygiene. Oral-B is not the only brand that has introduced smart toothbrushes. You can also get the same from other brands like Philips, Colgate, Quip, and Kolibree. It's time to know what exactly a smart toothbrush is and the best smart toothbrushes you can buy right now.
What Is a Smart Toothbrush?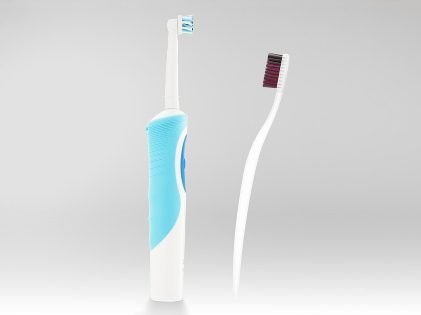 Smart toothbrushes function as your teeth' activity trackers. These are electric toothbrushes that connect you to an app with the help of Bluetooth. It will inform you if you are brushing too hard. If you sleep without brushing your teeth, it will record this information and receive an alert the next morning.
If you do not care about oral hygiene, smart toothbrushes are of no use to you. However, if you prioritize oral hygiene, you will find smart toothbrushes immensely helpful. Below are some of the best smart toothbrushes that can help you in the process. Check them out.
Quip Smart Electric Toothbrush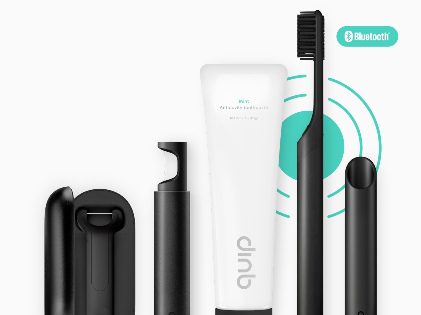 This smart electric toothbrush from Quip betters your brushing experience. The toothbrush informs you that you have spent 30 seconds brushing one quadrant in your mouth at the time of brushing. The electric toothbrush gives out sonic vibrations to get a better clean.
It will send alerts that it's time you should move to another quadrant. If you brush well and stick to your daily habit, you will receive points. You can use these points to buy other products from Quip.
Through the app, you get to know a lot of valuable information. For instance, it will tell you how long you have brushed your teeth and how much time you have taken to brush your top and bottom teeth. Besides that, it will also give you information on the number of strokes in a minute, the intensity with which you brush your teeth, etc. While the plastic toothbrush is available at $45, you can buy the metal one for $60. If you have a Quip brush, there is no need to buy a new one. Just upgrade the motor. It will take you around $25 or so.
Philips Sonicare DiamondClean Smart 9300 Toothbrush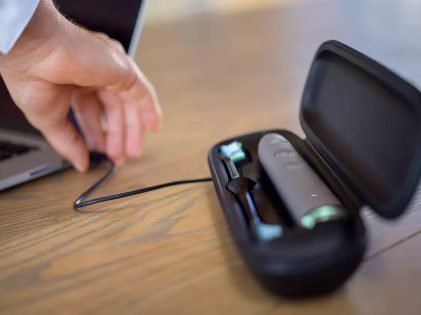 With this electric toothbrush from Philips, you get three brush heads. One blade is for everyday cleaning purposes, one blade improves gum health, and the third one is for whitening. Each head has different shapes, and thus they brush your teeth differently. The brush informs you when you should switch to different sections of your teeth. Open the app and hit the brush button when brushing. Your brushing is tracked live in the app, informing you if you have missed a section or spot.
The toothbrush will give a clear vibration if you are brushing too fast, slow, or hard. You will get more time to hit those sections or spots after finishing the initial brushing. The app will also give you a seven-day overview of how you have performed throughout the week. You can buy this smart toothbrush for $45.
Oral-B Guide with Amazon Alexa Built-In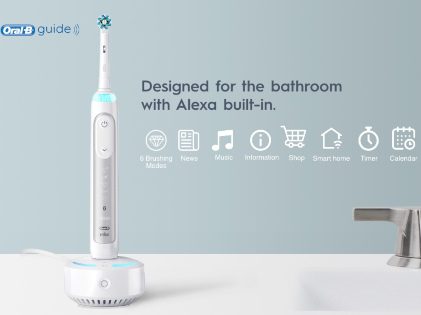 This product from Oral-B is connected to Alexa, which makes this smart toothbrush quite interesting. Alexa is more focused on the charging base. Rather than giving you verbal cues, lights on the brush and the base will change colors if you go wrong. Alexa won't inform you if you miss a spot.
The toothbrush charging base is a speaker. Aside from that, the mini Alexa base will play your favorite song or play the news if you ask it. However, don't be disappointed if you don't get the sound quality of an actual speaker. This smart toothbrush is expensive and will cost you $219.
You probably wouldn't need a smart toothbrush. But if you are a lazy brusher, you should certainly try them out. Smart toothbrushes are here to stay.