In this era of the 4th industrial revolution, where data automation, cloud computing, cyber-physical systems, and cognitive computing are on their rise, the following technology trends will have a deep impact on society.
Artificial Intelligence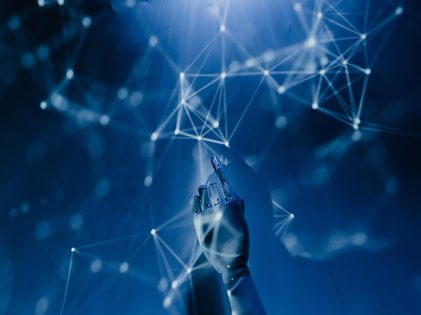 Artificial intelligence (AI) is the propensity of machines to make decisions, perform tasks and predict outcomes based on their prior learning from the available data. Some of your everyday life examples include Netflix's personalized recommendations or the Google search you make.
Stephen Hawking said that the success in creating AI would be the biggest event in human history, unfortunately, it might also be the last, unless we learn how to avoid the risks. AI is believed to revolutionize every aspect of human life. However, it can transform itself into becoming a potential threat to humans such as AI-enabled independently operated weapons. On the other hand, AI is the basis of building other technologies such as chatbots and automation facial recognition, etc. It is also believed to transform human jobs as well.
Gene Technology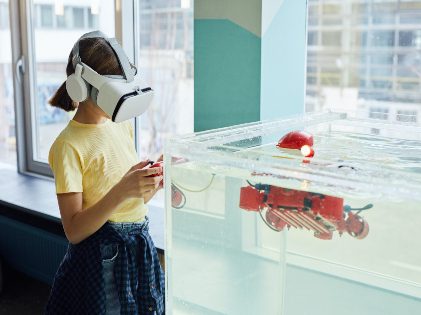 Genomics is a field of biology that focuses on the understanding and manipulation of DNA and genomes in organisms. Gene editing is basically a technology to alter the DNA and genetic structure through genetic engineering.
Advancements in biotechnology have allowed altering the DNA encoded in a cell which will have an impact on the characteristics of its descendants.
Much of the work is done in the healthcare sector like the correction in the DNA mutations which can lead to cancer or heart disease. However, when it comes to genetic mutation, there are a lot of legal and ethical limitations making it banned in several countries.
Human-Computer Interfaces
Human-computer interfaces create wearable devices that help in improving the physical and mental performance of humans, assisting them in leading healthier and better lives. The most common example would be fitness tracking bands or running shoes that measure your gait and performance.
Technology always tends to get smaller and smarter and there is a huge possibility that today's smart glasses will transform into smart contact lenses which will further transform into smart eye implants in a matter of time. Such advances will transform the healthcare system.
If we look at it from a broader perspective, we can easily view our society plunging towards inequality between the rich and the poor. Since all these new advances will be highly expensive, it will build a bigger gap between the two classes.
Extended Reality (XR)
Extended reality is an umbrella term that is inclusive of immersive learning technology including virtual reality, augmented reality, and mixed reality.
XR boosts brand engagement and allows companies to interact with their customers in new ways. It is readily making its place in the real world now and is likely to change the course of interaction between humans and technology. It is also the user interface into the metaverse.
However, the biggest challenge is the accessibility of XR as they are very pricy. On the other hand, we know that technology tends to get smaller and smarter, therefore, I believe that with time it is going to get more affordable and easier to use. Furthermore, a highly immersive technology like this might have an impact on privacy and physical and mental well-being.
3D Printing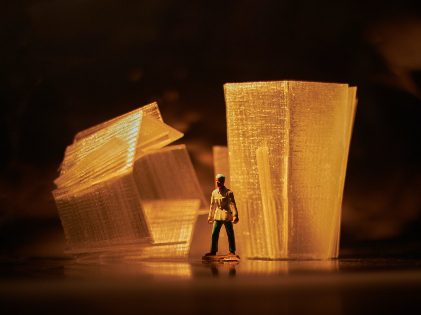 3D printing is a method of creating three-dimensional objects layer-by-layer using a computer-created design. It has the ability to transform the process of manufacturing, allowing industries in the future to print on spot machine spare parts.
3D printing has brought multiple opportunities but it also comes with its own challenges and obstacles that need to be overcome. It uses fewer materials for manufacturing purposes but the environmental effect due to the printers as well needs to be considered.
Moreover, it has enabled the cheap production of fake licensed goods causing problems for intellectual property owners. The printing of weapons is another big problem. However, the upside of this technology is that it has enabled companies to provide customized and personalized items to their consumers.
The world is changing rapidly, advancement in technology knows no bounds and it will change the course of this world. One thing is for sure that our lives will have a major effect caused by these technologies so it's better to start adopting them in their primary years.