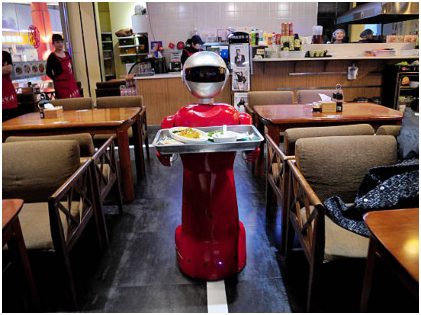 Technology has long been in use in the restaurant industry, and over the years, it has become indispensable. Right, from systematic online delivery to enjoying a dining experience in a fully automated restaurant, technology innovations have set high customer expectations. Restaurants that use technological advancements with changing times manage to retain their customers. Here are some innovations that are all set to change your dining and restaurant experience.
Robotics
Robotics is making its way into every walk of our life. So, it might not be surprising to see robots find their way into the hotel industry too. Numerous restaurants are sprouting worldwide with this theme. Experts believe that using robots in the hotel industry would make a lot of things seamless. For instance, it can mean streamlining food orders, easier processing of payments, and better management of daily culinary activities, as robots would perform these. Moreover, robots can create customer profiles, thus enabling restaurants to retain customers' records and loyalty programs.
Virtual Reality
Restaurants can build memorable customer experiences by implementing Virtual Reality (VR) in the website or app. For instance, VR can aid customers with online reservations by letting them virtually walk through the restaurant before booking their seats. Some restaurants are using VR technology to make appealing virtual presentations of their meals to entice new customers. As the customers can get a glimpse of the food before ordering it, there is less scope for disappointment and food wastage.
Voice Technology
Virtual assistance is now a reality in the restaurant industry. Several important chains like KFC and Pizza Hut already use voice-activated ordering to give their customers a seamless experience. In-app voice assistance or integration with some virtual assistants like Alexa or Google Assistant can guarantee easy navigation to customers. They can place orders with ease by just using voice commands. Voice assistance is, in fact, one of the most promising technological trends in the restaurant industry. We are sure it will continue to enhance customer service and dining experience in the years to come.
Tabletop Ordering System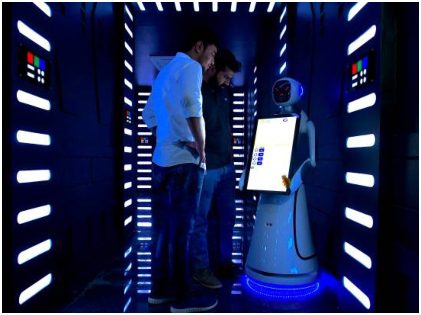 Tabletop ordering systems offer the diners the ease of scrolling through the entire menu digitally. This eliminates the need for a waiter to take customer orders. As customers place orders digitally, which the kitchen staff can view, the scope for error is less. Some systems have entertainment features to engage customers while they wait for their food. These systems reduce the table turnaround time, serve more guests in less time, and promise a more streamlined service delivery.
Chatbots
Placing orders on digital platforms can lack a personal touch. However, interactive chatbots are stepping in to provide a personalized experience to customers. Large restaurant chains like Burger King and Taco Bell are already on board with this new technology. Chatbots are turning out to be an effective tool for attracting customers.
They can perform several tasks such as answering FAQs, processing orders, sending targeted promotional messages, directing the customers to the website, or aiding them with payment getaways.
Chatbot technology has been a part of many social media platforms such as Facebook, Whatsapp, inbuilt mobile app, and website. Overall, chatbots promise to be a wonderful marketing tool that would provide more bang for the buck and provide an experience to customers.
Self-ordering Kiosks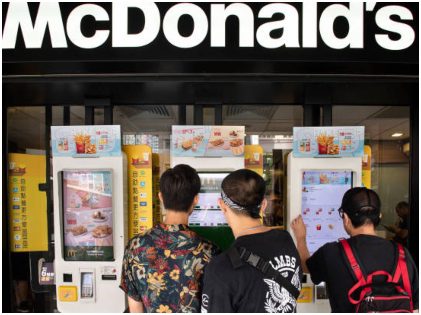 Large Quick Service Restaurant (QSR) restaurants such as Mcdonald's are setting a new trend with kiosks. Kiosks are small standing digital systems that help the customers to place orders themselves. They accelerate the service and reduce the order taking time.
Kiosks are versatile systems and enable customers to customize their orders to pay for them through their preferred payment mode. You can get a full display of the entire menu in a single click, and the ease with which you can order is an attractive proposition for customers. Kiosks also slash down the waiting time in queues even during peak hours and create more customer traffic. This also helps in improving sales.
All the systems mentioned above also provide real-time insights into customer preferences. The data is also well synced with the POS terminals. Restaurateurs can understand the mechanics of the technology and improve their overall services. Technology is certainly changing the name of the game in the world of restaurants. We expect more such innovations, so let's change the way we look at food the next time we visit a restaurant. Alexa, can you order a burger for us, please?