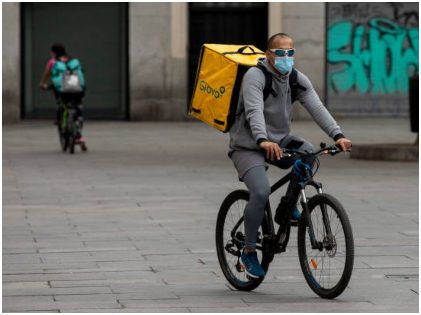 Gig jobs are changing the course of the job market today. Whether freelancing, side hustles, temp jobs, or contract work, they all operate under one name. The gig economy is conducive for people who like a little bit of flexibility in their jobs. If they get bored, workers can move from one assignment to the next, selecting exactly the kind of jobs they want and working under the conditions they choose.
While gig work was earlier just a side hustle for many, such as driving for ridesharing services, the scope of this sector is increasing by the day. There are several opportunities for white-collar employees as well. A few of the options that you can explore are delivery driver, writer-editor, finance professional, IT consultant, Environmental workers, etc. Let's find out in detail how these jobs could be lucrative options for you.
Delivery Driver
For conventional short-term gig jobs that enable you to work at any convenient times you want, a delivery driver can be the perfect option as it offers you maximum flexibility and scope to earn well. Whether you get your food delivery from DoorDash, groceries via Shipt, or home improvement purchases such as the Roadie app, most drivers receive a flat fee for deliveries. Besides that, they also receive customer tips. Delivery work is also a great option for people who don't want to commit to future jobs. Today's delivery app companies work with workers to log at their convenience and finish at a given time.
Writer/Editor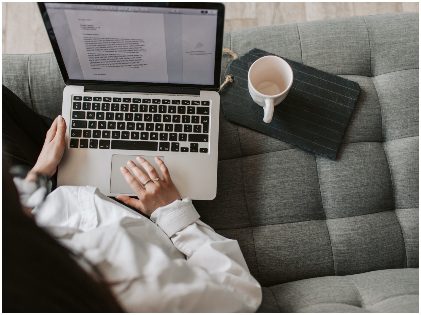 Journalists and writers are popular professions who also work as freelance workers. While some writers from this sector work for newspapers and magazines, there is more scope from digital media to open up to new avenues of work. Professionals must write, edit and proofread online content such as articles, website content, and other marketing materials.
Freelance writers and editors can work through several referrals from their network. They can also put forward different story ideas to publications. Websites that usually work in the pattern are Worksome, Upwork, and FlexJobs. These websites allow writers to avail themselves of a variety of opportunities. The writers can click on the work they would find easy to deliver as per the employer's requirement.
Accounting/Finance Professional
As per Fox, tax associates, auditors and accountants, and other professional workers who are most in-demand for contract work, this job is basically for those willing and qualified to work in the client services field.
As a professional, freelancing works best if you wish to add flexibility to your scheme of things. You can work as self-e financial advisors and find individual clients rather than opting for corporate clients. PeopleCaddie (Contingent Labor Providers) can connect different companies with freelancers, and work may be available via several platforms such as Worksome and Upwork.
Software Developer/IT Consultant
There is no shortage of opportunities for gig job seekers in the field of informational technology. Software consultants are now the most popular business choices that are on ZenBusiness. Companies may often need help from graphic designers, website developers, and other IT professionals for several short-term projects.
As with several white-collar side hustles and gig work, jobs come through a source of personal referrals or online marketplaces. Consultants can also offer their services directly to startups or smaller companies. These companies might have their own technology needs but do not have the money or resources to have an IT department of their own.
Environmental, Health, and Safety Worker
The gig economy offers people who are laid-off workers and those seeking specific skill-centric work with convenient time schedules. One can find gig work in rather unusual quarters. It is often the go-to format for people working in risk management and environmental, health, and safety (EHS).
While most business leaders need specific EHS expertise, they often have trouble finding a full-time EHS professional to get specific jobs provided to them. Contract workers then provide occupational safety and Health Administration training, risk evaluations, and environmental-specific surveys.
Today there have been a variety of gig economy apps and online marketplaces that can help you find side hustles or freelance jobs to earn a living. It may not be simple, but if you have the grit, the skill, and the knowledge of how to go about things. But then you can explore a plethora of opportunities.