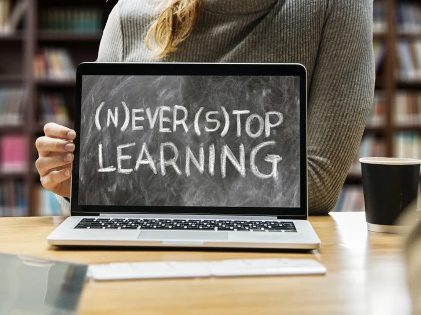 Upskilling oneself in any career is of utmost importance. Whenever you are stuck at one point in your career and need to move forward and boost your prospects, upskilling will take you out of the rut and help you reach the position you have aimed to be at work.
A recent report found that around 70% of the non-millennials find career growth and developmental opportunities in their jobs highly valuable. This has been echoed by 87% of millennials. By upskilling yourself, you not only add value to your career but be in a beneficial position at the workplace. Upskilling benefits your employer as well. Following is a detailed discussion about the benefits of upskilling.
Upward Mobility
Upskilling can bring increased upward mobility, and that is probably the biggest benefit. The extra training and certifications can also add value while considering your profile for salary hikes and promotions. Aside from having more skills in your kitty, upskilling is a sign that shows you are dedicated to your profession and you are looking forward to improving the quality of work. This surely is going to grab the attention of employers. Therefore, when the employers have to decide whom to promote or offer a raise, you will come across as an asset and, of course, the most suitable candidate.
More Job Security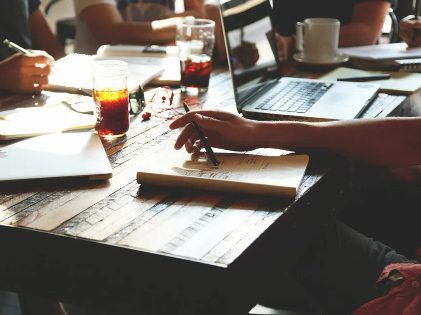 If you don't learn new skills, your peers will race ahead of you within no time. It's a competitive world, after all, and you have to be in the race all the time. To make sure that you do, you have to keep on learning new skills. When you upskill yourself, you get more job security, especially when it's time for the employers to decide which employees they should retain and which employees they should let go.
If you were an employer, whom would you have preferred? An employee who does their part at work, or someone who is constantly striving to give their best at work? Technical skills and your commitment and passion towards your job will provide you with that quantum leap you were looking for.
Exploring Other Career Paths
When polishing your existing skills or learning new ones, you might explore new career paths that can intrigue you. For instance, while pursuing a marketing course, you might suddenly come across search engine optimization or SEO. While attending a coding Bootcamp, you might discover your passion for software engineering. This is another benefit of upskilling. While you get to learn new things, your knowledge might take you places you didn't have any idea of.
Boost Your Resume
If you don't want to work for your current company or move to a better role, upskilling yourself can play a major role here. When you boost your resume by adding new skills and certifications, you automatically stand out among the various individuals applying for a job.
By listing your skills and expertise on your resume, you showcase your ability to learn new things constantly. This will send out a signal to the employees that you are the best choice for the organization. They would automatically want to take you on board and make you a part of their team.
Strong Network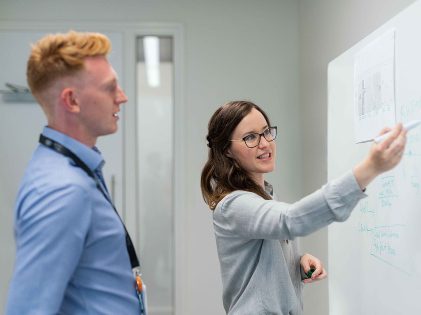 If you make connections and strengthen your network, you will create more opportunities for yourself. While pursuing an in-person class, you might across people who can give valuable suggestions. During a training program sponsored by your company, you might meet a co-worker who can help you out on many fronts. When you know more and more people in your field or at the organization you work for, many doors will open for you. Whether you want a career hike or to start a new career, a strong network is always beneficial.
Improve Work Quality
You probably want to be the best at the job you do. If you grab the learning opportunities coming your way, you can eventually improve your work quality with time. To be the best, you have to make the best of these opportunities at the right time.
When you are upskilling yourself, you are learning new skills, adding value to your career, and putting a step forward towards achieving your career objectives. In a nutshell, upskilling can help you climb up ladders.