It took Apple Airpods no time to take over the market and soon everyone was found using it. These wireless earbuds are lightweight, easy to use, secure, and can be paired up with any device via Bluetooth. Over time, people started taking measures to keep it safe and secure where Airpods cases became common. Airpods cases were used to secure the Airpods, make it more like their style, and prevented any sort of loss. It got convenient for people to carry their Airpods in their pockets or handbags rather than keeping two pieces of earbuds. You can easily charge your Airpods with these cases as well and can be changed later on as well as you go.
There Are Plenty of Eco-Friendly Airpods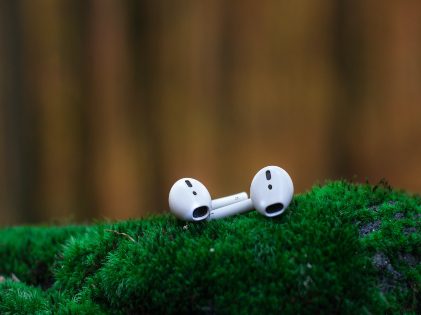 When you buy your first ever Airpods, it comes with a white shiny case that makes you want to keep it that way but doesn't seem to stay the same for a long time. As you continue using it, the white color no longer remains white. They are at times found at the bottom of your handbag and a lot of times, slips away from your hand and get into the hands of dirt. It starts looking old, is not maintained well, and gets a lot of scratches.
For this reason, people started taking extra care of their Airpods and became picky, wanted something fashionable, and doesn't affect the pockets that much when shopping for the type of cases they should go for. You would also not want to buy something that is not environmentally friendly.
Luckily, there are several options available in the market that does not only keep with the market trends but are also eco-friendly. You might have to spend a little more to find a case that is good for the environment, instead of buying a cheaper one from Amazon, you will still be able to find something within your price and something which you will definitely like. Here are a few eco-frie3ndly products you can take into consideration.
Pela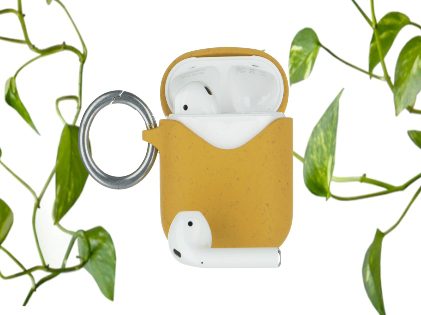 If you haven't come across its ad on your Instagram, you won't be aware that its products are made with plant-based, recyclable materials. Their products are made with Flaxstic, a material that consists of "recyclable bioplastic and flax straw materials." Pela offers its customers free of cost shipping and a small chunk of its overall sales is donated to several organizations that are working for the environment.
Lifeproof
The brand is known in the market for its cases that will save your electronic devices from almost anything. Its Airpods Pro case is available in many different colors and is built with 75% recycled ocean-based plastic. Like Pela, Lifeproof also donates a portion of its sale to its non-profit partners.
Casetify
Casetify has a complete line of cases for your cell phones. Its Custom Compostable Airpods Cases are recyclable, made from non-toxic bamboo-based materials. They have also taken into consideration its packaging, have made it eco-friendly which makes the purchaser less guilty when buying.
Etsy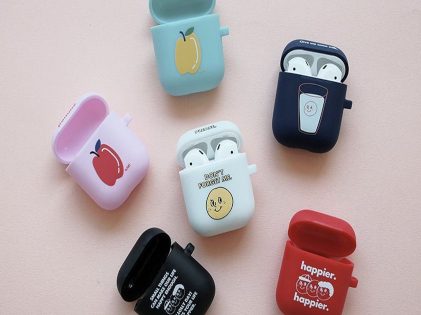 If you are looking for an independent seller, it is Etsy you should be looking for. By buying from Etsy, you will be slowing down the production process, which is better for the environment while at the same time helping a small business.
You have numerous options to get your cases customized that best fits your class. Even if you struggle to find a brand that manufactures recyclable and environmental-friendly, purchasing handmade items is much better compared to buying products that are bulk-processed.
You also have the option of secondhand purchase. The options given above are indeed brilliant, but it is also true that secondhand products are also sustainable. Rather than buying a product that was made from a long manufactured process, a product that is not only pocket friendly but sustainable too is a plus.
If you took a big hit on your pockets when buying Airpods, you should try making it last longer to make your spending worth it. Search around your options thoroughly before making a decision. You might also have found a variety of reasonable options for you to decide what brand would suit you the most, keeping in mind that it is environmentally friendly as well.