Which is the most common beauty product you find in a woman's beauty cabinet? You have guessed it right! These are lipsticks. But do you know that lipsticks have a whole lot of toxic overload so much so that it does not only affect your health but it also affects the health of the environment? That is why more and more companies are trying to create products that are organic and contain mostly natural ingredients,  Some companies are also ensuring that the packaging is eco-friendly. Not only that they are skin-friendly too and add vitamins and antioxidants to make your skin healthier.
Let's check out a few companies that are coming out with natural formulas that are just great for you, period.
100% PURE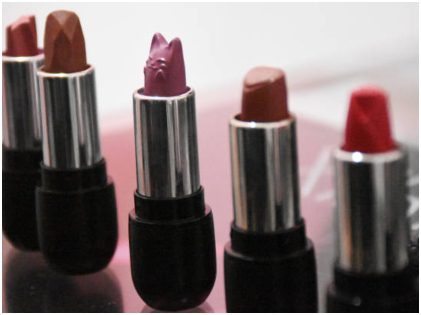 Priced at $28, these lipsticks are just what they say natural and organic, paraben and sulfate free. It's long-lasting too, in case you are wondering that they may not be able to compete with other products that are not green or sustainable. They are cruelty-free and vegan and available in a variety of lipsticks, balms, and tints. The fruity pigments add a natural hue to the lipsticks and they have ingredients such as cocoa butter, and vitamin E, and the colors are to die for.
 ILIA
Handcrafted lipsticks are the new thing on the block. Priced at $28 they contain food-grade pigments and the ingredients have all-natural and food-grade ingredients. They are ethically produced and have products such as organic castor seed oil and offer full coverage and it appears smooth and glossy finish. The addition of apricot seed oil makes your lips as soft as a baby's skin.  They are available in robust colors in nudes, reds, and berry shades, it makes your lips take center stage as they deserve.
Axiology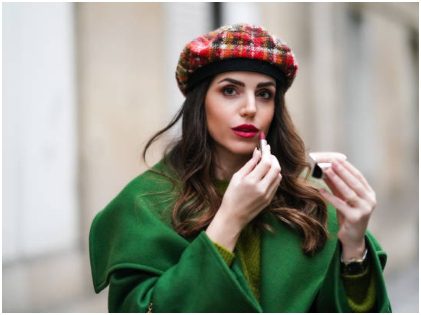 Organic and completely natural lipsticks are priced at $14 and are vegan and cruelty-free. Even the boxes are sourced from Bali and made out of recycled paper. As Axiology says that glamor doesn't mean it has to be toxic and laden with harmful chemicals. Also, Axiology supports environmental causes, Orangutan Foundation, and other humane societies. When you put on lipstick from Axiology you won't have to ingest harmful chemicals with Axiology products contain very few ingredients all of which you can recognize.
Beautycounter
The lipsticks from Beautycounter are naturally organic and are derived from plants. Not only are the lipsticks eco-friendly and follows all the regular screening process. They are priced at $34 and pack quite a punch. It's the goal of Beautycounter is to make lipsticks for everyone. They want to cater products to consumers who not only worry about the beauty that a swipe of lipstick lends you but they are curious about what goes behind the making of the lipstick. Beautycounter partners with How2Recycle which helps you recycle the lipsticks after use. They are a chief contributor to the sustainable movement.
Kosas
Kosas offer natural and organic lipstick that is made of active botanical formulas, priced at $28 they are eco-friendly and cruelty-free. Kosas offers lipsticks that combine nourishment and luxury. They use ingredients rosehips and green tea seeds. With luxurious ingredients such as mango and cocoa seeds. The lipsticks hydrate your lips and offer healing properties too. They cater to all kinds of skin tones and are flattering to your skin tone too. Go ahead pick a shade.
Au Naturale Cosmetics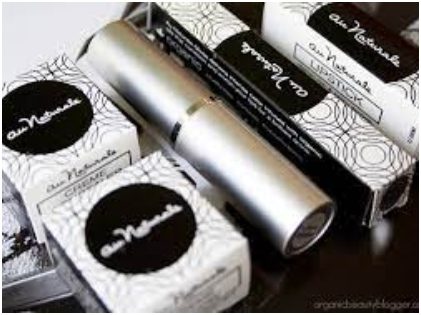 The name couldn't be more justifiable for this range of all-natural lipsticks. They are made in the USA and are made in small batches and vegan and cruelty-free. They are the epitome of clean and green beauty products. They are handcrafted and have ingredients such as jojoba seeds oils, and shea butter. When you apply the lipsticks they shine with radiance and offer a glorious finish. You can layer them as they glide so easily.
It is up to the consumer to choose right as only then the demands for these products will go up and more and more companies will join the sustainable bandwagon. These products bust most of the myths that the pigments are not strong enough and they are not long-lasting, they are actually all this and more. They are gorgeous and perk up your lips in more ways than one. Try them and let us know in the comments section below which worked for you the most.