Eco-friendly practices are sustainable practices that avoid causing any damage to the environment. Eco-friendly practices are in fashion nowadays due to their extensive awareness among the people and more people are adopting them to take care of their 'motherland Earth'. House cleaning requires regular efforts to maintain the hygiene and cleanliness of the house. There are numerous products available in the market which assist in easy and quick house cleaning but they contain many harmful ingredients which are not only bad for the environment but also hazardous for the family member.
We believe that this daily routine of house cleaning should be not only gentle to your family but should also be beneficial to the environment. Here are some sustainable house cleaning tips you can use.
Use Glass Bottles instead of Plastic Bottles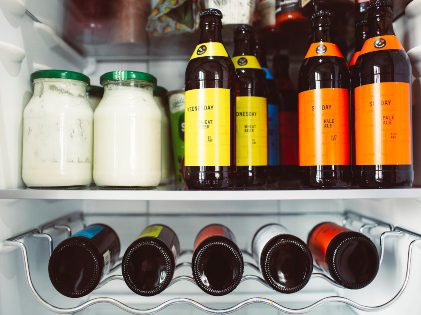 Stop buying different cleansers and detergents in plastic bottles. Rather, buy a suitable glass bottle and use it by refilling the required cleanser or detergent. This will not only reduce the household's carbon footprint but will also be cheaper for you, as a glass bottle needs to be bought only once and subsequent refills are generally cheap. Glass spray bottles with silicon covers are easily available in any supermarket. Do not forget to pick one when you visit the supermarket next time.
Use a Reusable Cleaning Cloth
Other than paper towels or one-time cleaning wipes, use a microfiber cloth to clean and polish the surfaces, trap dirt or dust, or dry off wet surfaces. They can be easily washed in the washing machine, so you don't need to throw them. They will also prove to be cost-effective for you because you do not need to buy them frequently.
Reuse Old Toothbrushes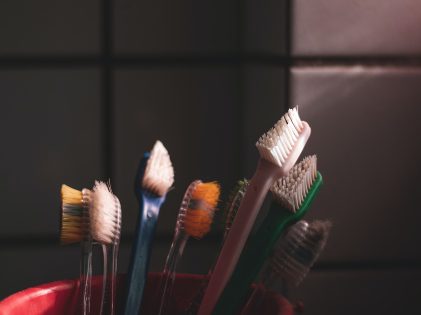 According to dentists, toothbrushes should be changed every three months. But the good news is, they don't get wasted after every three months, they can be used for many other purposes. For example, they can be used to clean narrow surfaces, water bottles, shower tracks, shoe edges, and many other things. Hence, think twice before you throw your toothbrush.
You Can Make Cleaning Solutions at Home
There are many ingredients available in your pantry and kitchen which can be used as cleaning agents. Some of the ingredients are lemons, salt, vinegar, and baking soda. Lemon and baking soda, when combined, become efficient enough to remove grease from stoves, pots, and pans. Similarly, vinegar and water solutions can be used to remove watermarks on taps and showers to bring back their shine. A lot of such cleaning hacks out of organic ingredients are available on the internet, you just need some time to explore and experiment with them.
Invest in Some Plants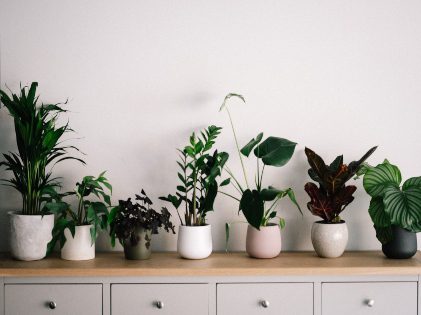 Instead of using air fresheners, put some plants in your house. They will not only provide a sweet fragrance in your house but will provide a pleasant look to the home decor and will serve as natural air filters to provide a better quality of air inside. Some of the recommended plants are Peace lilies, English Ivies, and spider plants.
Use Reusable Bags
Reusing shopping bags is another strategy to reduce plastic and polythene waste. Plastic and polythene are non-biodegradable elements and contribute a major role in land and sea pollution. The only way to get rid of them is to burn them, which further produces toxic greenhouse gases. Therefore, it is more favorable for the earth that we use their alternatives. Reusable bags are easily available in the markets, put them in your car or any other convenient place where you do not forget to take them with you for your next shopping trip.
Natural Fly Repellant
You can make fly repellant with some ingredients in your kitchen, avoiding chemical sprays which are not only dangerous for the atmosphere but also harmful to your family members. The process is very simple. Take a big bowl, mix an equal amount of liquid dish soap and apple cider vinegar, and cover it with brown paper with some holes in it. The flies will get attracted to the sweet smell of apple cider vinegar and will get trapped in the soap solution.
Taking care of house cleanliness and the environment can be easily done simultaneously. You just need to adopt a few sustainable habits like reusing toothbrushes, cleaning cloths, and bags, and start making cleaners and fly repellants from organic ingredients in your kitchen.