With the things that are happening around the world, which at times shake us to the core, there has been an interesting discovery about fungi. It turns out that mushrooms are a lot more useful than we could even imagine. Apart from helping in mental health, these tiny pizza toppers are used to form environmentally friendly packaging and construction products, consumer goods, and wipe out the biggest mess that human beings make. This does not mean one should start expecting a heavy shipment of MeUndies inside a portobello mushroom but should start thinking about in what better way we could use mycelium which is the main structure of mushrooms. Mycelium comprises a network of branching, joined by thin threads which can be molded into any shape with no limitation on size.
Mycelium Can Replace Styrofoam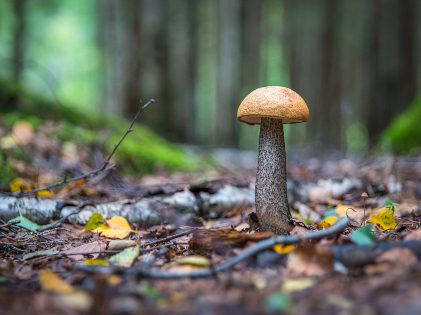 The most interesting fact about mycelium is that once it gets into shape, it becomes surprisingly long-lasting, and heatproof making it a perfect match to replace one of the biggest enemies of the environment, the Styrofoam. Mushrooms can also act as the environment's recycling system as mycelium grows at a fast pace which makes it suitable for industrial purposes. When one starts using it, it will be a plus point for the area in which it is fertilized.
Packaging Industry Has Found an Alternative
With the pandemic that affected nearly every country in the world, people shifted from in-store shipping to online shopping, which means that the demand for cardboard boxes also increased during this time. The worldwide market of cardboard boxes reached $1990 billion in 2020 and is expected to go through another 5.7% annual growth by 2027. The leading manufacturers include the privately-owned TetraPak, International Paper Co, and WestRock. Even though these cardboard boxes can be recycled in addition to the plastic bags that are used to protect items while shipping, there has been growing concern in finding more biodegradable packaging materials so that they can be easily fertilized at home, without having the need to send it to a recycling facility.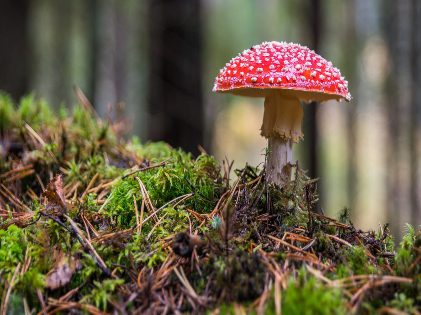 Mushroom as a packaging material is a byproduct of the fiber hemp industry, and mycelium is used to create a concrete composite form that is lightweight, strong, and waterproof. The packaging can be made in seven days only and when added to the soil, it will fertilize in 45 days. Companies like Lush, and Seedlip are increasingly choosing this sustainable packaging material. As companies are shifting their packaging, more importance will be given to the packaging that acts in accordance with the increasing demand for goods and services that are safe not only for the body but the environment as well.
Looking at the disorganized global supply chain in addition to the complex geopolitics, it seems that companies are thinking of moving their supply chains domestically. As mushrooms are easily nourished, can be sown anywhere, and are of great importance to the consumers who are concerned about the environment, mushroom tech solutions in building materials are soon going to become common.
Consumer Goods Packaging with Mushrooms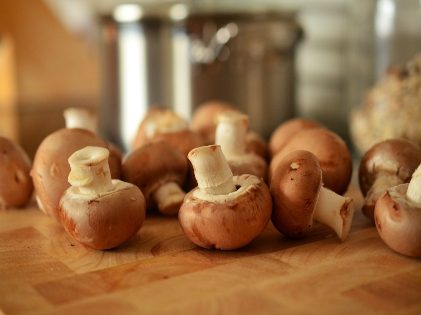 Fungi are making their way in the fashion industry as well. Brands like Adidas, Lululemon, and Kering are financed by Mylo, a bio-based leather alternative that is soft and agile.
Stella McCartney, Kering's partner launched its first-ever mycelium-based bag "Frayme Mylo handbag" at her mushroom-themed runway show, during the Paris Fashion Week, for its summer 2022 collection. The theme took inspiration from the "power of fungi", combining various threads of mycology and futurism. Adidas introduced Stan Smith Mylo in April 2021, which was the first shoe made from Mylo. Lululemon launched a yoga mat and a dual-purpose yoga mat bag and a meditation mat bag made from Mylo. Hermes, a French luxury house, partnered with MycoWorks to design a Victoria shipper bag, a leather alternative.
Mushrooms are becoming increasingly used in the makeup industry as well, trending in the beauty industry in 2020, according to Editorialist. They are also leading in health foods like DIRTEA's mushroom powders and Four Sigmatic mushroom-based beverage products. Work is being done to save astronauts from radiation through mushroom melanin. Cladosporium sphaerospermum, a type of mushroom, extracts energy through radiation.
It may come as a surprise for you but is a great example of a unique technology that will help the world a better place to live.