The UAE came into being in 1972 when seven states joined to make one federation, including Dubai, Sharjah, Ajman, Abu Dhabi, Fujairah, Umm Al Quai, and Ras Al Khaimah. Its capital country is Abu Dhabi, which is the largest and richest among all seven states. It is located in the southeast of the Arabian Peninsula bordering Saudi Arabia and Oman. The UAE has developed immensely since its federation in 1972 and is now famous for its international events, modern infrastructure, trade, and transportation hub.
The UAE as an Oil-Producing Federation
The UAE holds six percent of world oil reserves and the world's seventh-largest reserves of natural gas and oil. The UAE produces 3 million barrels on average of petroleum and liquid each day and possesses 100 billion barrels of oil reserves. The UAE further discovered more than 8 trillion cubic feet of gas resources at Jebel Ali in 2020.
Around 30% of the UAE GDP is earned through its gas and oil output, which contributes approximately 13% of the value of its total exports. Its GDP in 2019 was $4 27.9 billion. The majority of UAE government revenue is dependent on royalties and profits from the oil industry.
UAE Moves to a More Sustainable Economy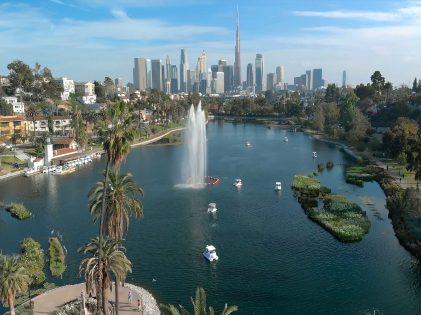 The UAE government is very concerned about the climatic changes and their adverse effects on the earth, hence in recent years it took some steps to move sustainability forward in the country and has signed some global treaties to make the world a better place to live. Following its agenda, the UAE made some internal policies like UAE Vision 2021, UAE green agenda 2015-2031, Dubai 2040 Urban Master Plan, and signed the Paris Climate Agreement 2015.
UAE Vision 2021
The UAE Vision 2021 counters six major challenges for the UAE which need to be catered for the development of the nation, which involves; a competitive knowledge economy, safe public and fair judiciary, cohesive society and preserved identity, world-class health care, first-rate education, and sustainable environment and infrastructure.
UAE Green Agenda 2015-2030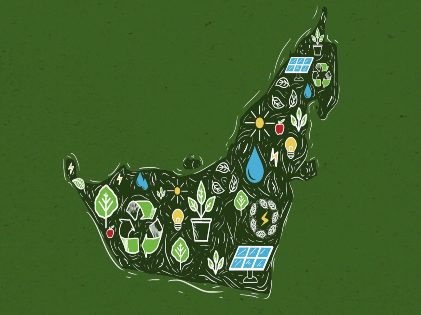 The UAE cabinet passed the UAE Green Agenda 2015-2030, in January 2015. This agenda is comprised of 5 strategic objectives: social development and quality of life, competitive knowledge economy, clean energy, and climate action, sustainable environment, valued natural resources, and green life and sustainable use of resources.
This program aims to encourage environmentally friendly practices, raise awareness, and provide subsidized offers and many other incentives to businesses for adopting green manufacturing practices and promoting green jobs to the students.
Dubai 2040 Urban Master Plan
Dubai 2040 Urban Plan was launched in March 2021. This plan projects the future map for green urban development in Dubai. According to this plan, there will be more public parks, the size of current parks will be doubled, and the development of other green recreational spaces. Many green corridors will be built to connect residential areas, workplaces, and service areas. Also, there will be dedicated pavements for bicycle riding, pedestrians, and for other movements across the city.
Paris Agreement 2015 for Sustainable Developments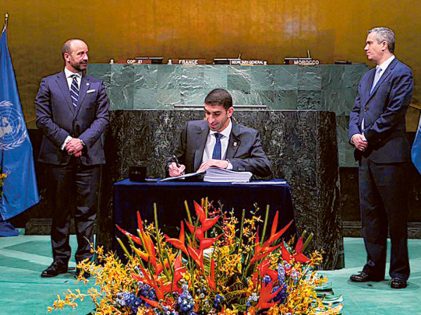 The UAE was the first country to accept and sign the Paris climate agreement 2015. It also has plans to develop the world's largest single solar field and declared its goal of net-zero carbon emissions by 2050.
Why It Is Important to Produce Oil and Embrace Sustainable Economy Simultaneously?
At the UN Middle East and North Africa Climate Week event, Dr. Sultan Al Jaber, chairman of the Emirates Development Bank, expressed the UAE government's concerns to protect the environment by disclosing its internal sustainable development policies and previously signed agreements with global authorities to preserve the environment. He further highlighted the fact that The UAE began to curb the production of climate-warming carbon dioxide long before people started thinking about it. 30 years ago, the country stopped burning natural gas from oil extraction and adopted several other strategies which radically reduced methane emissions.
But he also informed the media about the current global high oil prices due to Russia and Ukraine's conflict, and the damage it did to several economies, hence oil production needs to continue by UAE to maintain the balance of global oil demand and supply.
According to him, switching to a more sustainable form of energy requires sober and gradual planning, which will take some time. Meanwhile, the world requires nuclear energy, oil, and gas from areas where extraction causes lower carbon emissions, such as the MENA and the UAE region.
The UAE government is determined to continue to produce oil for the harmony of global oil prices while adopting sustainable strategies to reduce current damage to the environment and secure the environment in the future.