When you have full access to a Wi-Fi network and a nice working space, the entire world can be your workplace. You might have been traveling worldwide as a digital nomad and staying at hotels. However, you might have had to deal with power plugs at odd places and balancing your laptop on cushions or pillows until now. But don't worry. You will no longer have to battle such awkward situations anymore. That is because many hotels have brought around some specific changes nowadays.
And that can make life easy for the digital nomads. They have everything you need, from offering a faster Wi-Fi network and great workspaces to nice cafes and some fabulous discounts. Here are some of the best hotels around the world for digital nomads. Check them out.
Marvie Hotel & Health in Split, Croatia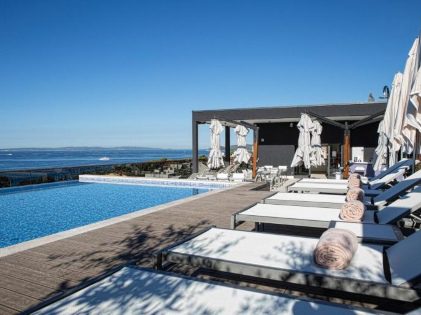 How about working in a room that gives you an amazing view of the Adriatic Sea? Split is a city in Croatia that is now at the top of the list of the most popular hubs for digital nomads in the European continent. Strong internet connectivity, added with a Mediterranean lifestyle, a fantastic climate, safety, and the cost of living that's easy on the pockets – Split has everything you require as a digital nomad.
Marvie Hotel & Health in Split is the favorite pick for digital nomads. If you are looking for long stays, you have properly arranged co-working spaces, a wellness area, a gym, a pool, a rooftop bar, and so on. Then this is the place to be. You can choose to take a break from your meetings by taking a dip in the Adriatic Sea or sailing the Mediterranean in the afternoon. Most importantly, you get a 200 Mbps Wi-Fi connection.
The rooms offer you some beautiful views of the sea. You can stay here without any hassle. If you are an EU citizen, you don't need a visa. If you are a non-Eu citizen, you need to get a Croatian residence permit from the Croatian government. The hotel management offers an attractive long-term stay package as well. You need to pay 1680 EUR for two people from November to May for a month-long stay.
The51Hometel in Chiang Mai, Thailand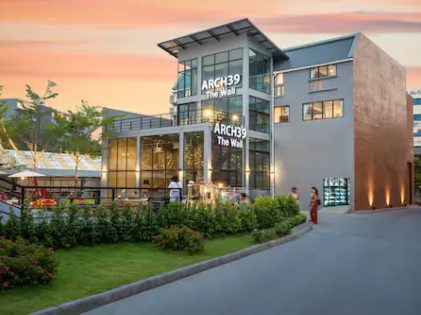 Chiang Mai in Thailand is the best hub in Asia for digital nomads. If you work remotely or are an entrepreneur who doesn't need a fixed location, this place has the qualities to be a perfect base for you. With a fantastic digital infrastructure, coupled with an affordable cost of living, the ex-pat social community thrives here. When considering the accommodation options for a digital nomad, The51Hometel is a top choice.
It's a serviced apartment hotel that a family operates. Depending on how long you stay at the hotel, there are different rates. A reliable internet connection, modern and spacious apartments, comfortable bedding, lots of workspaces, a laundry room, a baker and restaurant, as well as a 711 at a stone's throw distance are some of the qualities that make The51Hometel a great choice.
Selina Ripo in Rio de Janeiro, Brazil
Traveling to South America, the Selina Ripo in Rio de Janeiro in Brazil is a top-notch hotel for digital nomads. Located close to Sealron's mosaic stairs and the Lapa Arches, this place is a haven for international travelers. Also, the creative entrepreneurs and the emerging artists have a lot for them here. A South-American-themed restaurant, a yoga deck, a rooftop terrace, a movie room, a cocktail bar, etc., can help you strike a perfect balance between work and life. Selina Lapa is at the center of the emerging start-up scene in Rio.
Hotel Zetta in San Francisco, USA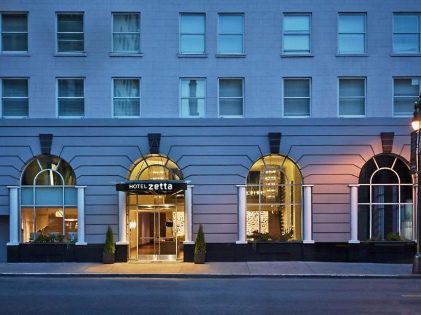 San Francisco happens to be the best hub for digital nomads in North America. The city has slowly become a creative hot spot and has proven to be the perfect cultural launchpad for budding entrepreneurs. Hotel Zetta in San Francisco has a lovely workspace. And it gives you the luxury of playing pool tables, Nintendo Games, and shuffleboards.
Superb conveniences and high-speed internet connection make Hotel Zetta a place worth staying. Besides that, it also has a restaurant, which has a lip-smacking menu to boast of. And that makes it one of the most sought-after destinations for the digital nomads!
So, if you are a digital nomad and searching for a cool working environment at affordable prices, these are the top four hotels in four continents that you can opt from.