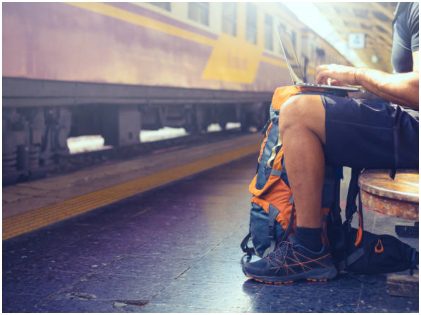 Earlier, the term motorhome was coined for nomadic living and reserved for retirees, leading a nomadic life in their RV. Nomads have always been a big part of our history, but our modern society has become stationary. This way of living is emerging once again and not without good reason.
Nomadic living is increasingly becoming popular. More and more people are discovering the various benefits of nomadic living. It has also turned out to be an alternative type of income. Here are some reasons why more and more people are turning to the road less traveled.
A Clutter-Free Life
Owning a home can lead to clutter. Since you have a room, the tendency is to fill it up. On the other hand, Nomadic life can help you free up space and end up with bare essentials. For example, backpackers can carry what fits into their packs. People who travel in RVs should limit their possessions in a way that can fit into their RV, Most RVs are spacious and roomy, but you may think twice about filling up your RV with your old treadmill.
 Inexpensive Living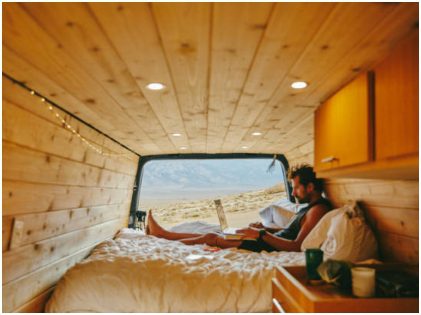 While leading a traditional nomadic life can be difficult, many nomads turn to the internet to find their journeys. When you remove a rent or mortgage payment, you can free up a large amount of cash. You can also start working from time to time.
Keep in mind that even a nomadic life can have its expenses. For instance, people living in RVs must continually fuel their homes, and they need to find campsites to pay for insurance.
You Can Visit Anyplace
A nomadic experience can offer geographical freedom. You can find that many people can quit their job and sell everything to start leading the nomadic way.  It can help you forget about the past and start on a new note. It can be one of the best benefits of nomadic living.
In previous generations, embarking on a nomadic life may mean leaving your friends and family. However, people with a laptop can stay connected with everyone you know. Today social networking and webcam chat services can help you stay in touch with your loved ones and do not have to miss face-to-face conversations.
Exposing New Cultures
People who live abroad or lead nomadic lifestyles are more creative consistently and may make you think outside the box. Introducing yourself to new cultures can do wonders for your mental capability and acquaint yourself with new thoughts, traditions, and morals.
Minimal Needs
Travelers have certain basic needs, such as food, shelter, and water. If you are going backpacking, then these are three things that you should keep in mind. You can meet up these basic needs easily. If you are an RV owner, you can easily live out of an RV and fulfill needs such as fuel, insurance, and campsites. Apart from these three basic needs, you may not need much as an RV owner. It may be far lesser. You may need far lesser than a homeowner.
Form a Family Unit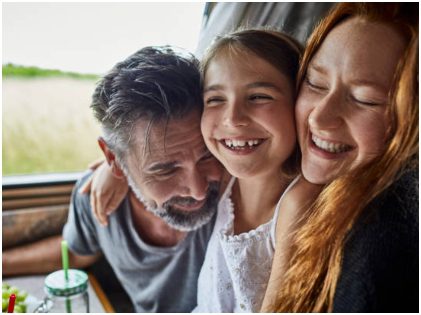 When you live a nomadic way of life, living with a family is desirable. Nomadic families stay together every time, and it leads to creating bonds and a singular family unit. On the other hand, one or the other parent may have to stay away from work in a traditional lifestyle. Nomadic life helps families lead a life as a cohesive unit.
The Nomadic Way of Living
Shifting into a nomadic lifestyle is a step-by-step process and needs careful consideration; however, consider the pros and cons should you embark on this lifestyle. It is not an easy lifestyle, and most people may find it difficult to leave their former lifestyle forever. You need careful planning, so start planning right away if you are thinking of leading the nomadic way of life.
There are several things to consider, such as would you be able to lead a life like this forever? After leading the nomadic way of life, would you get back to leading a normal life? We are sure you would love every bit of it! Also, you need to carefully consider the financial aspect of things and then decide—best of luck with living the best of your lifestyle.