Living in a motel has its advantages. At the same time, there are some disadvantages as well. If you consider the expenses, motels are comparatively much cheaper than apartments. Therefore, staying in motels becomes an automatic choice for people who have financial constraints. With that being said, though motels are usually on the cheaper side, some can cost you more than apartments. However, you would generally see people preferring motels to apartments. In the case of cheaper motels, the cost is an important factor of course, especially for those who don't have an impressive credit record. But what is it like living in a motel? Find out below.
How Big Are the Rooms?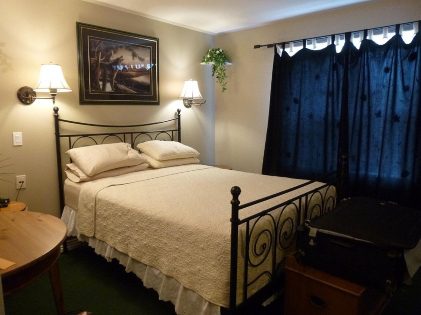 The average measurement of rooms in a majority of motels is 13 feet by 13 feet. There is an attached toilet. However, 99% of these rooms do not have a kitchen. As far as food is concerned, the tenants have very few options. If you want to cook, you can't. Therefore, the only thing that is useful in such a situation is a microwave.
There are only a handful of people who will stay satisfied with just an oven. The rest will have an issue with that. Although there are prohibitions concerning the kitchen, there are tenants who look for a solution. Some can implement makeshift kitchens within the motel rooms.
Who Are the Co-Guests?
Compared to apartments, motels are much cheaper. As a result, different people drop in at the motels from time to time. The population and background of the guests are diverse as well. You can also find a few homeless people living as tenants in some rooms, all cramped up. Some may not come in front as they are in hiding, while some put up at a motel because they think it's a practical choice. All in all, the guests in motels are those people who have faced difficult times in life. Having a roof over the head is all that some need. They don't look for other comforts. But the idea might not be to stay in these motels permanently. Everyone is hopeful in life and these people too are hopeful that better times will come and one day they can set up their nest in a different place.
How Much Do You Need to Pay For a Month in Motels?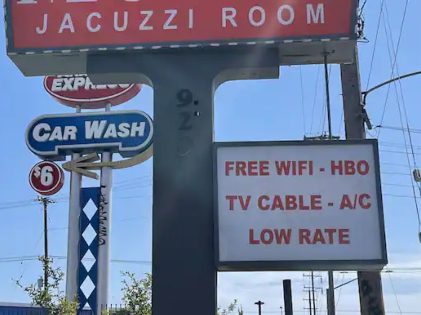 Motels are comparatively much more affordable in comparison to hotels. This is the reason why people, who want a cheaper option or want to stay within their budget, choose motels. For a week, the average rent of a motel room would cost you an approximate $420. That comes to something around $1600 for a month. Yes, cheaper options are also available, but that would depend on the quality of the room and the place where the motel is located.
In San Francisco, some motel rooms can cost you a weekly rent of $600 to $700. For a month, the figure stands at something in the range of $2400 to $2800. On the other hand, apartments in San Francisco would cost an average monthly rent of $3500 to $4600. Motels are also a more practical option. Most hotels would ask you for an average rent of $260 per night. Of course, you will get cheaper hotels. But from the quality and security perspectives, that might not be suitable for you.
What Are Your Transportation Options?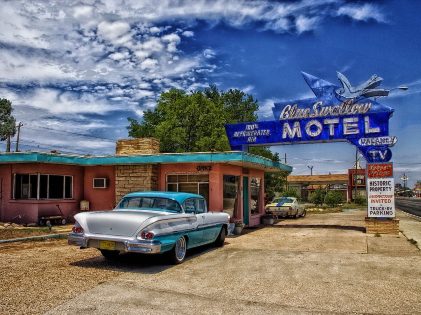 When you take an apartment on rent, you can't leave out the commuting costs concerning car maintenance, gas, etc. These expenses can climb up with time. The practical option here is to get into a motel that's close to your place of work. When there is an opportunity, staying in motels has its advantages. Not only your money, but you also save a lot of time as well.
How Long You One Live in a Motel?
There are a few people you will find staying in a motel for some weeks. Some stay for months. However, in maximum cases, motels can have people staying for a year or so. You can extend after that. That will be a cheaper option as well. Normally, motels have yearly, monthly, and daily rates.
Staying in motels for a long period is advisable in case you lead a nomadic lifestyle, do not prefer to get tied to one place, or simply love traveling from one state to another, as you will be entitled to bigger savings over time.