Going to the toilet is completely natural and an important daily chore for everyone. Despite that, talking about it is not pleasant, and most of you think on those lines. You don't note it down in your to-do list every day since you consider it unimportant. However, you should pencil the event in your daily checklist because you can't do without it.
Now, the question arises why do you need a portable toilet? You already have one in your house, and there are public toilets outside. You might need a portable toilet when you throw parties, host large events, have guests staying overnight, and in many other situations where a public toilet might come handy. So, below is a discussion on the several benefits of using a public toilet.
Convenience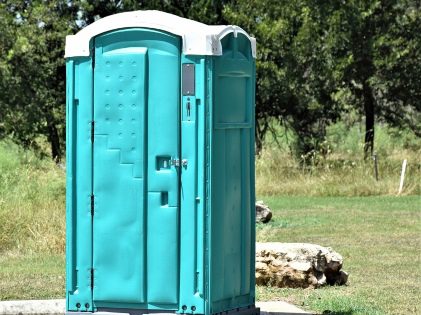 The toilets you have at your home are for your family's use. Every household has an issue about which family member should go in first and how much time one should take inside the toilet. But whatever it is, the toilet is for your personal use. When you have guests coming over for a party, or you have people staying overnight at your place, you would need to upgrade or improve the look of your toilet. As a host, you will need to ensure that your guests don't face any difficulty.
But is that possible every time, especially when you have more than a few guests? Probably not. You can't depend on your toilets to satisfy your guests and ensure they don't feel uncomfortable. In such a  scenario, portable toilets come handy. Also, if you have a home remodeling done, you might not be able to use your toilets yourself. Portable toilets can be a temporary solution.
Keeping Your Home Clean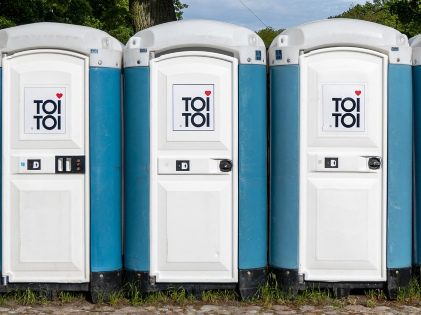 If you are planning to host an outdoor party, portable toilets can be a perfect choice to ensure that your guests don't have any difficulty. If you rent a portable toilet, you can keep your guests at the party spot. The guests wouldn't need to travel to the toilet inside your home.
Therefore, they will have more time to mix with the other guests and have a great time. Another benefit is that your guests wouldn't be bringing in all the dirt and debris from outside into your home, and you can keep your home clean. Moreover, cleaning your toilets becomes a lot easier.
Hosting Events Outside
Private toilets are an option when it's an in-house party. When you host parties at your place, you will have guests queueing up outside the loo waiting for their chance. When hosting an event outside your home, you will have to check the public toilet facilities available at the venue. This will ensure that your guests do not face any inconvenience. Some public spaces lack public toilet facilities, which could be a big hindrance. If you throw a party in a park or a field that doesn't have public toilet facilities, renting a public toilet is the perfect option.
Portable Toilets Are Safe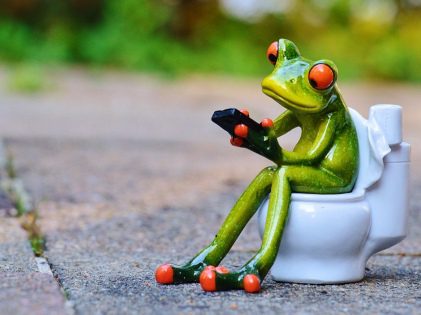 Companies that manufacture portable toilets look after the cleanliness and safety of the product. They use the latest in sanitization technology while constructing these portable toilets. Portable chemical toilets keep waste and its smell away since they are self-contained units. Each unit stores the waste in a leak-proof tank. Chemicals used within the tank to break the waste down adhere to the health, safety, and welfare regulations.
You don't have to worry about a waste leak when you have a secured storage tank. There are no issues with water supplies or drainage outlets. When the party or event is over, an expert will pick it up and dispose of the waste. Most portable toilets have hand sanitizer dispensers. This feature makes sure that personal hygiene is not compromised. After hiring a portable toilet, it will arrive at the event spot all clean. They are steam appropriately cleaned. If you want to rent a portable loo for a long period, cleaning it every week is necessary. Did you know that these portable toilets have standard LED lights for you to use at night?
Portable toilets are a cost-effective option. Experts will deliver, maintain, and remove the waste for a small fee, which is a big advantage.