Bird migration is a seasonal movement of birds from one region to another. This migration aims to search for food supply when it becomes scarce due to the dry summer season or the harsh winters. Some species of birds also migrate to breed. The distance these birds travel can range from a few kilometers to thousands of kilometers.
Migration can take several weeks to complete. Birds travel long distances in a bid to survive. Migration in birds is similar to the reptiles and mammals, who also have their ways of struggling to survive. However, birds certainly have special qualities that give them an edge over others. Read on to know more about the nomadic birds who know no boundaries.
Migration Paths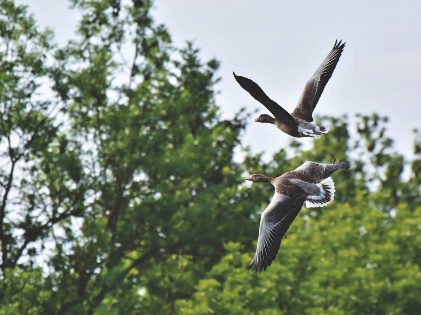 As per the general perception, birds flying across the globe follow nine main migration paths. These paths or routes are also called flyways. A few flyways somewhat overlap each other. There are no boundaries whatsoever for migrating birds. The flyways encompass many countries, often many dozens of them.
The nine main flyways that birds take are West Pacific Flyway, Central Asian Flyway, the Black Sea/Mediterranean Flyway, East Atlantic Flyway, Atlantic Americas Flyway, Mississippi Americas Flyway, Pacific Americas Flyway, West Asian – East African Flyway, and East Asian – Australasian Flyway.
How Do Birds Know it's Time to Migrate?
Birds migrate in search of food. Food often becomes scarce due to seasonal changes. It is a popular belief that birds from the Northern Hemisphere measure their migration time when they observe the change in daylight. Even when the harsh conditions in the weather are delayed, and the food is still available, the biological clock in them informs them it's time to fly south. The birds from the Southern Hemisphere also follow the same process during spring.
While some birds choose a longer route to pick up food along the way, some would opt for a shorter route which is safer even if they have to fly hundreds of kilometers without eating. Some birds fly higher than usual to make the most of the wind streams, thus helping them to save energy on their journey. The cool air at higher altitudes brings down their body temperatures when they are exerting themselves.
How Do the Birds Navigate?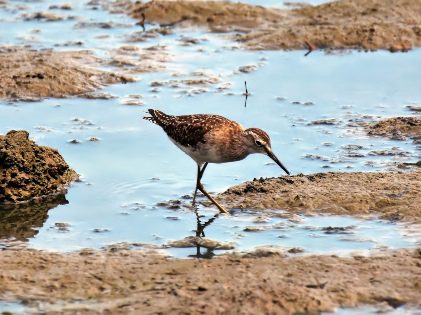 After attempts to understand how birds navigate, it has been found that different birds use different mechanisms like magnetic fields, mapping and memory, and sources of light. Some birds can sense the earth's magnetic fields. By using this ability, they can locate their destinations and position themselves accordingly. Some birds can map their entire journey.
Therefore, it's easy for them to recall the routes they took in the previous migrating seasons. Birds that are migrating for the first time stay in flocks and follow the elders. The birds flying in the day use the sun's position, while the birds are flying during the night use star mapping.
How Do Birds Choose Which Time to Fly?
Songbirds migrate at nighttime as the darkness would help them stay away from their predators. Also, the temperatures at night are lower. So that would help these birds prevent their bodies from overheating due to the energy they are using to fly long distances. However, flying in the day also has its upsides. 
Some birds that migrate during the daytime soar high above during flying. The thermal air currents are beneficial for them. With minimum energy, they can fly high up to a point where they find it easy to glide. They glide towards their destination till they come across the next air current. This way, they can fly up to several kilometers with the least effort.
Nomadic Birds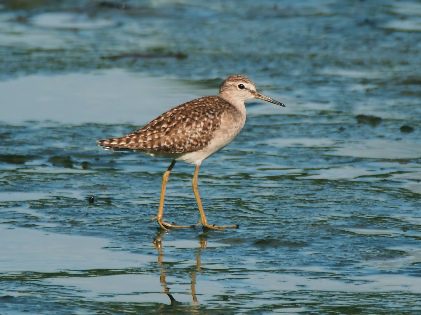 Nomadic birds move from one place to another in an erratic fashion. The free-spirited birds also relocate in search of food and water. These birds are usually associated with harsh environments like deserts. The griffon vulture is a prime example of nomadic birds.
They build their nests among the Gamla cliffs in northern Israel. The griffon vulture feeds on dead animals, thus clearing nature and preventing the spread of diseases.
Thus, it helps in maintaining the balance of the ecosystem.
Aside from the nomadic birds, there are immigrant birds such as the mynah and relocated birds such as the rose-ringed parakeet.