We all have our lives intertwined with school, the coffeehouse, the bar, and our beds. But those are the regular milestones in our lives that we hustle every day to achieve. There are in fact millions of people who are scattered all around the world who live just the opposite way. They live like nomads, whether as hunter-gatherers, craftsmen, herdsmen, or craftsmen, and go from one place to another selling their wares. Some of them may be desert dwellers while others are shepherds. They have been living the traditional kind of lifestyle for ages and refuse to let go of them.
Bedouin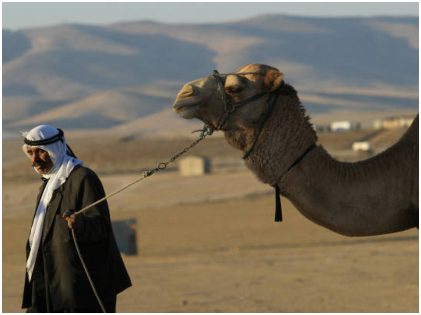 With a name meaning that means desert dwellers in Arabic, the Bedouin can be traced to nomadic roots. Bedouin are the largest nomadic group, consisting of 21 million Bedouin people, who have been used to living a certain kind of lifestyle, namely goat and camel herding. Although, the sweeping changes of the modern world are slowly yet surely changing even the Bedouins.
Yes, they are more modernized than they were a few years back, but they never go away too far from their roots.  The Bedouins have been living in the desert for at least a millennium now, following the trail of water sources and they still use a native Arabic dialect which they are mighty proud of.
Tlingit
The Tlingits were not only known as the largest groups but they were also regarded as one of the most indigenous groups on the American continent. However, their numbers started dwindling with the European explorers bringing with them disease.
However, a community of about 15,000 holds tight to their land and traditions in an area right where the border of Alaska and British Columbia meet. Although as a distinctive trait, they were always a hunter-gather nation, with their chief source of food coming from fish, they were never short on food.  Apart from fish, seals and seaweed they also drew their sustenance from berries and other plants from the forest. The frenetic pace of modern life has also taken after them.
Kochi
The Kochi is another group of people who are pastorals, or herders, nomads who live in Afghanistan. There are at least 2.4 million of them in the world right now. Among them, at least 1.5 million of them still stick to an old nomadic lifestyle.
They look after their sheep and goats then sell the meat, wool, and dairy products they get from their animals to earn their livelihood. Although there have been internal and external strifes, they have strived on and they have stuck to the traditional way of living. They are also a key part of Aghan society today.
Sarakatsani
The Sarakatsani is an old Grecian nomadic group that is fighting the age-old battle of staying close to the roots while being more receptive to the impact of modern culture. They are direct descendants of the Dorian Greeks, who lived an isolated life as shepherds in the hills.  You can still see traces of their culture in pre-classical Greece. Researchers are still trying to fathom their roots and the truth of their origin may be revealed soon.
Tuareg
Tuaregs live in the Sahara Desert and it is not easy to live there. However, they manage to power on through their resilience. They have been doggedly at it from the 4th or 5th century AD. They have been still able to fight the forces of the harsh desert and 2 million of them live in some areas like Niger, Mali, and Burkina Faso in the Sahara desert.
Irish Travellers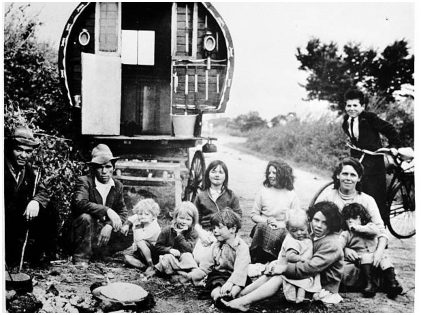 The Irish travelers are popular for their nomadic way of living. They lead a notorious life by breeding dogs such as greyhounds and also dabble in horse trading and scrap metal dealing. Their origin is a little blurry and their dialect is a combination of Irish and Romani languages.  Although they live on the same island as the Irish, they prefer to lead a separate life retaining their distinctive characteristics.
All these native dwellers indeed have set an example for the modern nomads of today. The nomadic way of living is still so interesting and fascinating. You give up the regular drill and settle for the unconventional. Your home is not a concrete piece of building. In fact, your home is the whole vast world. Interesting, isn't it?