The life of a digital nomad sounds pretty great in our heads, almost like the film, The Beach, the first part of it. Work can become exciting when the scenes around you keep changing. You are making a living and making your life exciting as well. It is also like a never-ending party or a vacation till it ceases to become one.
Yes, it stops becoming all fun and game when you realize that your health is getting affected. But then, you can control your life and your health, if you truly want it. Just a few lifestyle tweaks here and there and you'll be able to lead the best life ever, despite the challenges you may face along the way. Let's find out how health and fitness work for a person who is always on the go,
Make Your Workouts Count Without the Gym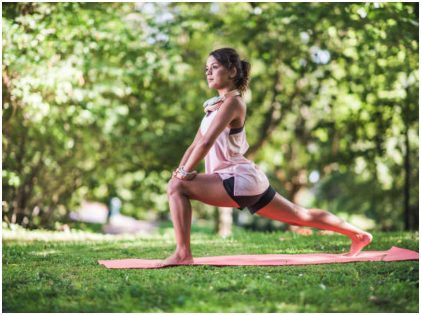 Whether you work at an office, at your home, or in your car, you can only work if your health is in great shape. Fitness should be your priority number one and there are no two ways about it. Many hotels have gyms but there are many Airbnb rentals that may not have gyms, so in that case, you have to prioritize your fitness in a different way. So, how can you best prioritize fitness? Well, you can do so by working out the first thing in the morning, before your resolve capitulates before your laziness.
You can always include a 30-minute workout program that includes bodyweight exercises such as pushups, such as sit-ups, lunges, squats, and other exercises that can be done equipment-free.  Also, as with your workplace, your gym also changes from one place to another, isn't that cool? One day you can work out in a park using the park bench as a prop, another day you can use your Airbnb room to do your workout session in full glory.
Improve Your Sitting Skills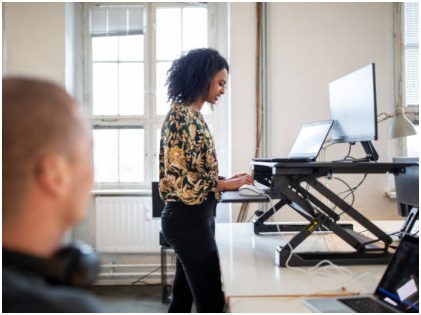 Sitting is the new smoking, and imagine what can happen when you sit the wrong way.  Bad posture can actually, shorten your lifespan. When you are on the go, you may have to constantly have to remain seated in various hotels and cafes. Sitting for so long and on uncomfortable seats can give you a bad neck or back. So, what can you do to maintain good posture? Continue to do a few stretching exercises while you are traveling.
This will help you feel more flexible. Carry a flexibility ball so that when you are in your room and done with traveling, let the ball act as your own massage therapist. When you lie on the ball it will work on your pressure points, helping release the tension from the points. Poor posture can not only impact your neck and back it can even impact your sleep and productivity.  In such a case a portable desk (standing) works really well.
Eating All The Time On the Road Can Pack on the Pounds
While eating can be a continuous source of joy, it can also pose a big problem, especially when you are outside it may be easier to lay your hands on packaged foods. While it may seem like a tough proposition, it may not be that difficult. You can cook your own food. It will help you save money and you'll know exactly what you are putting in the food.
You can begin your day with a healthy breakfast. Load up on protein, so that you remain satiated and may not end up binging later. Eggs work great and fruits, those extra fibers, and antioxidants always help. Choose your protein well, ensure it is not too greasy and surround it with a lot of non-starchy veggies and whole grains. A fresh cup of Greek yogurt can provide you with the right dose of probiotics. When you get the basics right, the rest of it follows.
Check Your Mental Health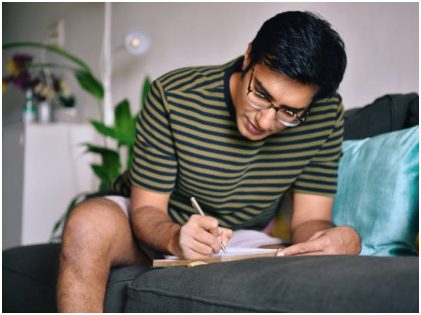 While you are always on the go, it may be easy to ignore your mental health too. Traveling can give you lots of joy but it can be stressful too, especially if you are always on the move. There are a lot of uncertainties that may surround you. So, ensure you practice meditation every day, spend some quality me-time with yourself and yourself, practice disengagement, and do things that you really really love.
Also, ensure you allow yourself to sleep at least 7-8 hours every day, you need to give your body and mind the rest it deserves to keep on going and hustling. Otherwise, you may experience a serious burnout which you certainly don't want. Take care of your health so that you continue to enjoy the things you like doing and the goals you would like to pursue.