The pandemic might have slowed down travel considerably, but globetrotters are more energized than ever before in 2022. No matter where you are or wish to move to, luggage bags are priorities! In the last two years, options have diversified too. Modern designs from trusted brands and new models of suitcases have replaced their age-old counterparts. Besides, you will now have a plethora of customizable options for you too. Here is a buying list that should suit most avid travelers.
Travelpro Platinum Elite 21″ Expandable Spinner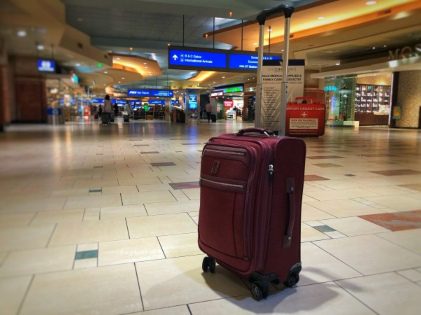 Backed by a lifetime warranty, this spinner carry-on is the perfect balance of reliability, durability, value, and size. The Elite version is the perfect pick for anyone who flies less than ten times yearly. Remember to register the luggage within 120 days of purchasing to activate the coverage process. Simply take a snapshot of the registration code, text the photo to a phone number provided, and fill the form in the response link.
The exterior of this luggage box hides all such unnecessary scratches and scuffs and is highly versatile than any other bag. Made of tough nylon fabric, the bag contains an array of exterior pockets – two at the front end where you can stock your sleep mask and boarding passes, and there's one at the side for the battery. The one accordion pocket on the front is suitable to stack your magazines and tabs. The telescoping handle stands out among the features, which offers optimum sturdiness and comfort.
Away The Carry-On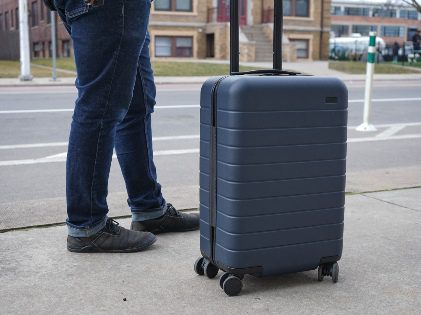 Looks-wise, this one packs in a punch! Quite resilient, the hard-sided luggage bag has solid components like YKK zippers and smooth wheels. The bag will suit you well if you don't wish to over-pack and choose to impart a cool, sophisticated, modern, yet minimalist vibe. Its flexibility sometimes acts as a liability, particularly on airport carpets. Once you start using it, the feel will be amazing in your hands. The Hinomoto wheels deserve mention and are far better than most hard-sided rivals.
You can choose from a series of shades. The sleek style might burn a hole in your pocket, so stay wary of the tight-budgeted!  Also, you might not enjoy amenities like eternal pockets, a clamshell design that can split down the middle and open into two sections, and so on. Thanks to the lifetime warranty, you can expect protection of its parts and against certain defects.
Briggs & Riley Baseline Domestic Carry-On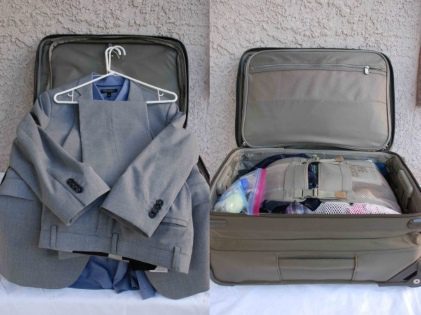 Try investing in luggage that will improve your overall travel experience- like this one. If giving up on maneuverability to bigger wheels and space sound fine to you, then go for this. The compression systems are beyond comparison, and the garment folder is the roomiest till now!
For carry-on luggage and the need for interior space, rely on it. You can also get the two-wheeled version with a similar internal layout to the spinner. But the latter has more usable space. Just pull the two plastic handles upwards and get a full 2.5 inches depth. Now load as much you want to and zip up.
Now, if you push down on the bag, it compresses as a clip mechanism that secures it tightly. The design is unique, and you would love to use it the same time and again. You would find an uncanny resemblance of the garment folder with Travelpro. The system is tri-fold, and every fold contains padding that presents clothes for creasing (though you must also pack them well). All bags from this brand contain a lifetime warranty. They cover all such damages to the 'functional aspects' of the luggage bag.
Conclusion
While buying a carry-on, always keep in mind your specific needs. For example, are you looking for four wheels or two? If these got you spoilt for choice, how difficult can it get initiating a purchase? Usually, the four-wheeled ones or spinners are easier to maneuver. But two-wheel nags are much more durable. Also, hard ones look more compact, but when it comes to withstanding the road bumps, there's no looking beyond the soft travel bags. The size too is an important criterion – especially based on your travel location. With these things in mind, you will be able to choose and buy the perfect carry-on before summer arrives.