Traveling for many is a passion. But preparing for a trip is not as easy as it seems. There are a lot of issues that need to be addressed and one of the most major ones among them is whether you should take your small furniture during your trip or not. Traveling is basically about some unexpected adventures. You also come across some unforgettable moments during traveling which you carry in your heart as fond memories. However, the first and foremost priority on a trip is comfort. Now if you are wondering if you should carry your small furniture along, you need to be aware of your travel purpose. Is it going to be a one-day trip or a long one? How will you reach your destination? There are some other basic questions to answer before you make a decision.
If It's a One Day Trip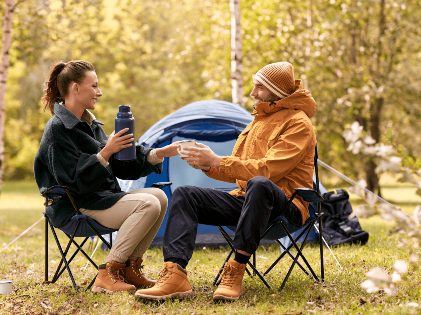 If you want to escape from the hustle and bustle of the city, a quick getaway is the best option. If there are woods, mountains, or some great picnic spots on the outskirts of your city, you can surely think of going on a one-day trip. In that case, you wouldn't need to carry a lot of stuff. Minimal luggage will do.
In case the place is an empty area, you can carry a small table and chairs along with you. You can also carry a big mat instead to sit on. But always make sure that you are comfortable. To lie down for some time or to catch forty winks, you can carry travel pillows and camping gear.
If It's an Overnight Trip
In case of an overnight trip or several days trips, you might require more stuff. The most essential thing is your camping gear and that should include a tent as well. In case of more people accompanying you, there should be more than one tent.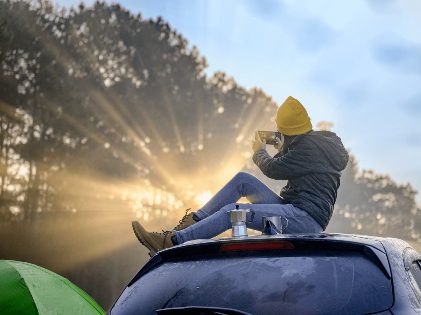 Aside from that, you must also carry more blankets and pillows. Just like a one-day trip, tables and chairs are crucial. Folding furniture is the best option as you can save more space. As you are outdoors for several days, a gas cooker is also a must. You will need to cook your meals. Carry only those kitchen utensils which you think will come to your use.
If It's a Week-long Trip
If your trip is for a week, then you need to make more arrangements. This implies that you need to carry more essential stuff with you. Before you decide to include small furniture, first decide what will be your mode of transport to reach your destination.  If you are traveling by bus, train, or plane, forget about carrying too much luggage.
It won't be possible for you to carry your necessities. However, if you have a vehicle like a car, van, or truck, then it automatically becomes easy for you. You can carry all the necessary stuff that you would carry if you are out on a one-day trip or even an overnight trip.
What You Must Carry?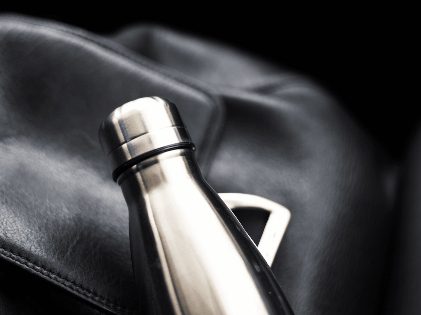 So what are the important things you must include in your camping gear? Sleeping bags, tents, a cooking set, and a mini stove. You can also include tables and chairs, camping pillows, lanterns, sleeping pads, and so on. Now, if you are in a position to carry more stuff with you, you can think of including an oven, camp grill, coffee maker, fuel, rug, containers to store food, etc.  There are affordable beds available online. They are space-friendly as well as versatile. You can search for them if you want.
Everything depends on how long your trip is going to be and of course, how far you are going. Aside from that, one more important aspect is the space in your vehicle.
Will you be able to adjust so much stuff in it while you are going on a week-long trip? These are the basic things that you need to address before deciding on what to take and what not to take. With that being said, do ensure that the pieces of furniture you are carrying are small. That way, they won't take up much space. You will also be able to maximize efficiency. Have a safe journey!