Cycles are the New Black of bike commuting. Many bikers are switching to electronic bikes, often dubbed as e-bikes, as these e-bikes are considered far more environment-friendly than their motorized predecessors. E-bikes look very much like those two-wheelers you see on streets, but they have a completely different mechanism inside. These bikes come with in-built electric motors and are available in both engine and pedal versions. Why should you ditch your good old motorcycle for an e-bike? Here are some amazing benefits of using these eco-friendly bikes. Head below the fold to find more.
More Comfortable Commuting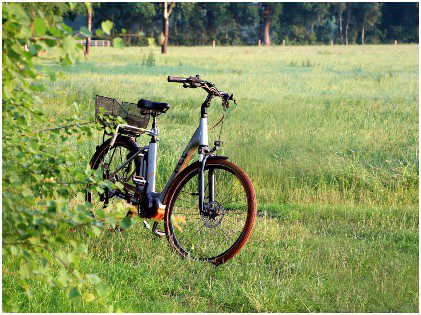 People who hate biking just because they start perspiring after pedaling for one kilometer or so can now take pleasure in the fact that e-bikes are in, promising a more effortless and more comfortable biking experience for them. Therefore, if you want to burn some calories en route to your office and want to switch to the automatic mode once you start getting tired, e-bikes are perfect for you.
More Calory Burning
E-bikes are quite heavier than their engine-powered counterparts. An e-bike usually weighs somewhere between 70 to 80 lbs. It is because of the battery that the bikes weigh considerably heavier than normal bikes. Therefore, commuting by e-bike every day can give you a good workout, which pays off well in the long term.
Environment-Friendly Biking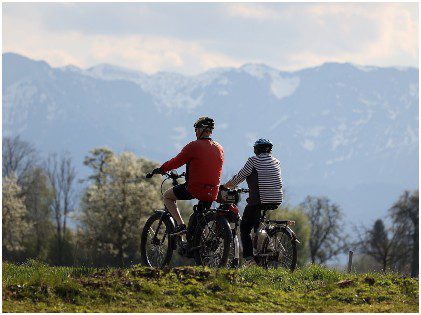 Electric bikes are not gas-hungry like your traditional motorbike. A bike of this type emits just a meager 8.1% of CO2 per passenger/per kilometer than any average motorcar emits. Therefore, it has lesser and almost negligible impacts on the environment. Transportation Alternatives conducted a study a few years back, which showed that if NY city commuters choose e-bikes to reach their workplaces regularly, they could reduce carbon dioxide emissions by almost 120 million pounds! Now that's what 25,000 NYT households collectively emit each year.
Easier On Wallet
Since e-biking does not require a driving license or special registration in most US states, and not even insurance coverage, using an e-bike for commuting simply translates into more savings per year for the user. E-bike prices are also quite lower than regular bike prices. However, if you are already raring to buy your first electric bike, you should take a note here that replacing the battery each year is a recurring cost. Is not that cool? Well, you don't have to pay bridge tolls, tickets, and parking fees.
Safe Biking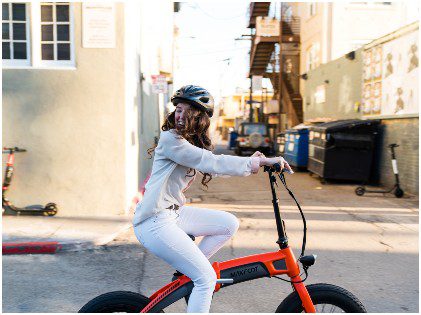 E-bikes are safer than regular bikes. Every year, thousands of Americans die of motorcycle accidents caused by negligent drivers. On the other hand, e-bike accident cases are far less in number. VeiligheidNL, a Dutch safety organization, conducted a study in 2018 and found that the number of e-bike accidents does not depend on the type of e-bike they choose, but their age and the number of kilometers they cover on their e-bikes. The report mentioned that older adults need to ride e-bikes designed for them. This is because the e-bikes for the elderly make it possible to easily touch the ground with their feet to avoid accidents while pressing the brake or slowing down.
Which Type of E-bike Is Ideal for You?
There are three main types of e-bikes available right now. The Type 1 Pedal Assist is the type that requires you to pedal to get the motor running. It's like a traditional bicycle, but there's a motor that aids your pedaling efforts. For riding this kind of e-bike, you don't need a driver's license. The Type 2 Throttle-Only type, true to its name, comes with a throttle-controlled motor.
However, there's a pedal as well. If you pedal more, you can save more of the battery juice. There's no age limit, and you don't need a license to ride this kind of e-bike. The third type usually does not come with a throttle, although you can still retrofit it with an aftermarket throttle. This is truly a bicycle, and you need a helmet to ride this kind of e-bike. The max speed can reach up to 28 kilometers per hour!
Are you all set to bring home your first e-bike? Hold your horses. Do extensive research online to find the best models before your buy. There are quite a few reputable manufacturers right now, and you have plenty of options, though.