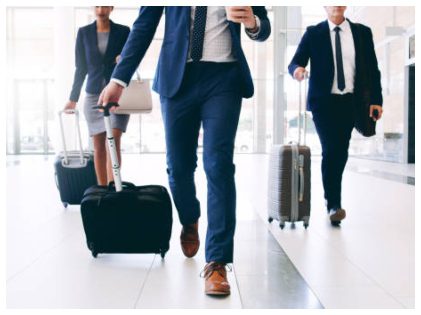 Packing is the most dreaded part of any type of trip, especially if it is for business travel. Knowing how to pack efficiently is an important skill for business travelers who spend most of their time on the road. If you master the art of packing light, you can skip the checked luggage for good.
The Right Suitcase Can Do Wonders
It is key to pack the carry-on luggage that caters to the airline's specifications. This is mostly 22cm x 35cm x 56cm, including the handles and wheels. It is always good to check with the airline before choosing your suitcase for travel. A lightweight suitcase is the best option as it weighs less and you can pack in more clothes. Always choose a useful and practical carry-on bag that boasts plenty of pockets and compartments to organize your luggage better. When packing your bag, always roll your clothing, so you save more room.
Pack Clothing and Accessories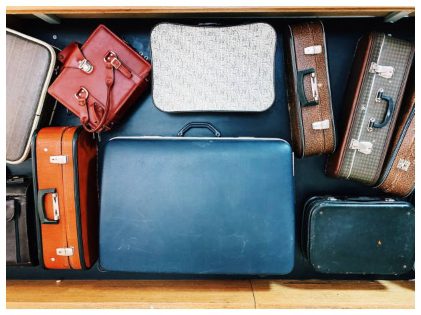 When packing for your business trip, always pack the basic staples. Rather than stuffing your suitcase with numerous pieces of clothing, consider sticking to basics. These you can easily swap and switch out. The dark colors and the neutrals can come in handy at this time. You can easily dress up the same with accessories.
Pack Smart Accessories
Always include smart accessories. This way, you can add some pizazz and variety to your wardrobe staples. Accessories like ties, bows can take very little space in your luggage. One of the accessories that take very little space in your suitcase yet make a difference to your look are jewelry, belts, socks, pocket scarves, pins, and more.
The Multipurpose Packing Essentials
While choosing the bag, remember to choose one that easily fits into your board room! This will not only save space, but it will save time too. You can always pack your carry-on bag and go straight from the airport to your boardroom if necessary. You need to master the re-organizing, repack, and compacting skills while going on business trips, especially if you travel most of the time, such as using packing cubes, suction vacuuming your bags, and wearing the heavier stuff packing the multi-purpose tools. This makes your bag more organized and also helps keep more space.
The Standard Packing List
If you do it right, you can pack your weekend business trip necessities into your carry-on, which should be the traveler's ultimate packing goal. Things like one toiletries bag, one suit or dress, comfortable pair of shoes, several changes of underwear, and you are pretty much sorted for your entire trip.
Use Back Saving Luggage
Get a roll-aboard with a hook that can keep your briefcase counterbalanced so that you can travel a mile, and you just put a fingertip pressure, and it saves your back and shoulder.
Apart from a carry-on bag, most airlines will also allow you to take an additional personal item such as a handbag or laptop bag. Ensure you can maximize this extra baggage as you choose a multi-purpose laptop bag or backpack that can contain several items that you can store right under the seat. You can also find a more portable option for chargers that you can put into your shoulder bag; a condensed charger does the trick most of the time, and it can save you space or weight in the bag.
Travel Size Containers are the Key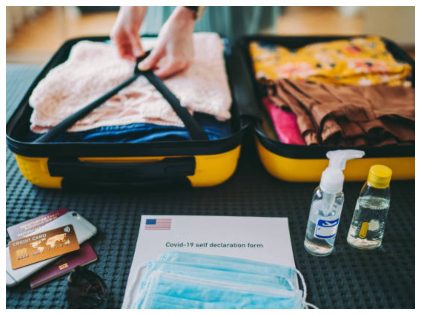 Most travelers know that they can only carry 100 ml of liquids in carry-on bags. However, putting liquids into small travel-size containers can reduce the space and keep your luggage lighter. Many beauty products can be pushed into smaller travel containers for the trip. Even though packing most makeup and skincare seems a good idea, it can take a lot of room in your luggage. Instead, look for an all-in-one product that can reduce toiletries use.
Leave Room For Some Souvenirs
Although it may turn out to be a great idea to pack just about enough for the trip, always consider keeping some space for the goodies, such as a gift or two at the airport for a loved one.
A little bit of planning goes a long way in traveling light for your business trip.