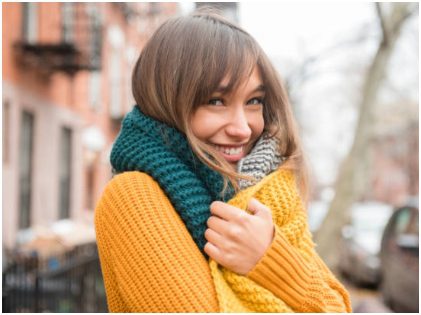 Packing for cold weather will mean packing in many things and making your suitcases and bags unbelievably heavy. However, it does not always happen to be that way. As they say, the more the luggage, the more the stress! Here's how you can lower the stress and pack in fun! You can add layers and follow some basic principles to be lightweight and stress-free during your winter trip.
Packing the Layers
First, pack you need to pack in layers and not bulk. If you are thinking of packing heavy sweaters and sweatshirts in your luggage, think again. Rather, invest in thinner, more insulating layers. Think long-sleeve shirts and thin sweaters. The individual layers take a lot of space in your bag and help you keep more clothing options. Think about carrying an oversized sweater vest that you can team up with full-sleeved t-shirts or even sweaters. The more the temperature drops, the more the layers. Keep a jacket handy if it gets too chilly.
Wear the Bulk
Next, consider wearing the heaviest stuff. Think of wearing a heavy sweater that you love and pair it with several outfits But wear it to the plane. Wearing your heaviest stuff is the key to lightening your load. It holds with the winter coat as well. You can wear it to the plane, even if you do not plan to wear it throughout the flight. Instead, you can stuff it in the overhead bin if you get too warm.
Bring Your Lightest Pair of Shoes
You may want a pair of boots to keep your feet warm for a winter trip, especially if you are doing any outdoor activities. As with your winter coat, wear your boots. Don't consider packing them. If you have a second pair of shoes, ensure the boots are smaller and lighter.
Choose the Right Fabrics
Always opt for high-performance fabrics, whether they are natural or synthetic, it offers the best protection in this weather. In winter, choose woolen clothes because of their high warmth-to-weight ratio. In this case, Merino wool is nature's performance fabric, and it has temperature-regulating properties and anti-odor properties. You can choose merino wool for socks and the base layers. This will help you pack the perfect cold-weather apparel to brave the chilly weather.
Base Layers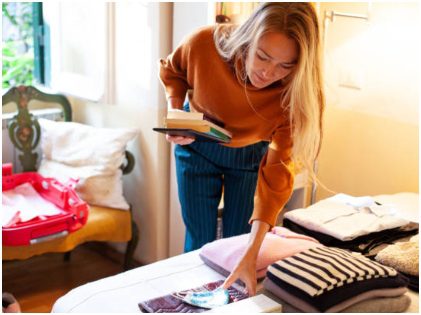 Choose a lightweight pair of long underwear. For instance, you can wear leggings and a long-sleeve shirt to make your outfit warm and comfortable. Any brand that makes quality merino wool clothes will work great as a base layer. Long underwear and leggings work great for both men and women. A warm, insulating base layer works like a charm under warm clothes such as a sweater and jeans, especially if the outside weather drops under freezing temperatures.
Bottoms/Pants
For cold weather trips in urban areas, you can always pack a pair of pants or leggings, a practical and versatile mid-length skirt, and warm, wool-lined tights. Jeans work well for winter travel, too, since you can wear them multiple times. But it isn't such a great idea if there is snow in the forecast.
Down Jacket
Down jackets work very well as coats for winter travel. You can pack them down into a small roll when they are not in use. The down jackets are warm for their size and are winter-weather-friendly than the other coats that are high in style value little in anything else. Fashion-forward coats.
Lightweight Scarf
It would help if you packed a good lightweight scarf for winter travel. A lightweight jersey or merino wool scarf is easy-to-carry yet perfect for those winter evenings, and the scarf would keep you snug like a warm hug! While you can sacrifice warmth in some cases, you cannot ignore a scarf that won't take up too much space in your pack and add that stylish and cozy value.
Stylish Caps or Ear Muffs
Trust us. You need these to keep your head and ears snug as a toast. When your feet are well-covered, so are your ears. You will be able to stop your teeth from clattering teeth with much more ease. So, don't ignore these winter essentials. And while at it, pack your warmest one. It helps if it looks stylish and matches most of your outfits.
Your winter travel essentials are ready! Now all you have to do is pack them in, and you are good to win over the chilliest weather with your grit and smart, warm clothes!