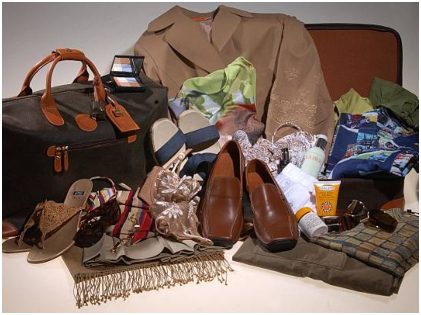 Weekend getaways are the best. It gives a break from your regular humdrum life. Even when you plan a trip away, you need to pack as light as possible. Since packing can be tough for a short trip, you need to pack the best of your wardrobe and keep it light.
So, now you know, weekend trips can be tough to pack. For most of us, minimalistic packing is never easy. Most of us need small bags which can stuff most of our things. So, if you need the best packing hacks for weekend trips, you have come to the right place.
Pack Strategically
Make a packing list to find out exactly what you need, as it will help you pack it right. You should lay out everything before you begin to pack. This will give you a better idea of what you need to pack. Place the bulkiest items at the bottom of the suitcase, right towards the wheels. You can pack the random stuff or smaller stuff in any place you want. If you are bringing a hat, you can pack it with smaller soft items and place it at the base of your suitcase. Pack the rest of the stuff around it. This way you can pack many things and save big on space.
Keep Them Ironed and Wrinkle-free
Do you have those plastic garment bags with you, the ones you get at the dry cleaners? They can help you from preventing wrinkles when you pack. You can pack the delicate items inside a plastic garment bag. All you need to do is pack and fold them gently, and you will have great wrinkle-free clothes.
A Prepacked Toiletry Bag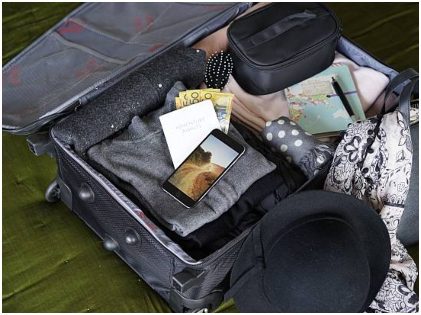 Always have a toiletry bag on hand where you have the razor, tweezers, etc. Half of your toiletries will always be sitting pretty in your kit. Also, it makes no sense to carry your full-size products, transfer the products into smaller bottles or buy smaller ones.  Also, pack your stuff, much early as this will stand you in good stead in all your future trips. This way, you won't need to think about much when you pack your stuff.
Get an Outlet Extender
This is one of the best tips you may have gotten. An outlet extender will turn your outlet into a multi-USB hub. This way, you may not need any multiple plugs. This becomes especially handy when you need to save a lot of space, and a multi USB hub will help you do just that, save space.
Start with the Bigger Stuff First
You gain when you pack your bigger stuff first. You like it or not, you always gain a few extra pounds when you are out for a trip, so you need to pack your comfortable clothes that are rather forgiving. So, pack your stretchiest jeans and most flattering tops. This will always turn out to be the best bargain for your travel wardrobe. Also, who says anti-fit cannot be stylish? Things like big denim jackets comfortable, roomy trousers can turn out to be a complete scene-stealer. Also, you can always pack fitted tops with your loose trousers or fitted trousers with loose tops.
Keep Them Bundled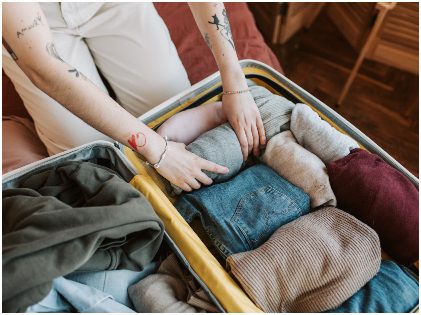 Instead of packing cubes, you can try more space with compression cubes. They can pack more clothes in a shorter space, which is just what you need for a weekend trip, right?
Protect Your Jewelry
Weekend trips or not, you will like to pack some light jewelry for your trip, right? First, you may need to pack some delicate necklaces thread the chain through a paper straw to stop them from getting tangled. Lay them over another and then cover them, press them, and seal. Then keep the jewelry between soft items, so you don't need to carry a travel jewelry case. You can pack the Glad Press N Seal to pack everything well-organized and in one place!
Keep Your Shoe Count to the Minimum
For your weekend trips, you do not have to pack a whole lot of things. Shoes are heavy and take a lot of space. However, needless to say, your comfortable shoes or flats go in first. And by the end of the day, your feet will thank you for having the good sense to pack in the comfortable shoes first. Follow these tips and let us know whether it made your weekend trip packing any bit easier!