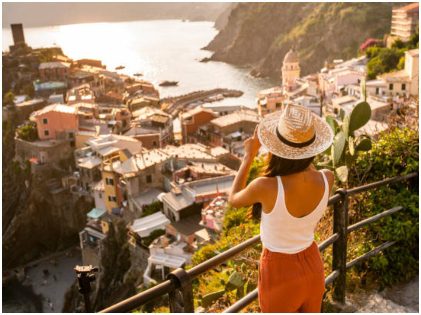 Are you planning to go to Italy soon? You need to pack right while you keep the Mediterranean weather in mind, which varies from one season to season to another from one city to another. Yes, there is a lot of climatic difference from north to south, and everything in between. We always tell tourists to weatherproof their garments, so that whatever may be the weather, you are up for it! But does that mean that you need to pack a lot of things?
Not really! Packing in too many things will make your suitcases super bulky, which you do not need to do. Besides being difficult to carry around, it also slows you down if you have a bulky suitcase. So, packing light has some obvious benefits. Find out how you can flaunt your fashionable side without packing in too much! Whenever, wherever you travel, traveling light is always the best idea.
The Right Layers
The number one recommendation for packing the right clothes is mixing and matching your clothes well and layer them well. Whether you visit many places or just go out for an evening dinner, it may keep things light if everything matches well. A well-put-together look works best in Italy, as generally Italians wear aesthetically pleasing clothes. If you are in the Dolomites for the winter, you may need a warm jacket. Wear your best beach clothes if you are visiting the Amalfi Coast.
Sturdy Shoes for the Win
This holds for most of the places you visit around the world. If you want to get to know a city better, you need to walk around well. It's true of many cities in the world, but there's no better way to acquaint yourself with the major cities of Italy than walking. You will walk a lot no matter where you are, but walking around a 10-day trip may cover places such as Rome, Florence, Venice, and the Cinque Terre! You can walk around in shoes that are as good-looking as they are comfortable.
Carry Your Finest Clothes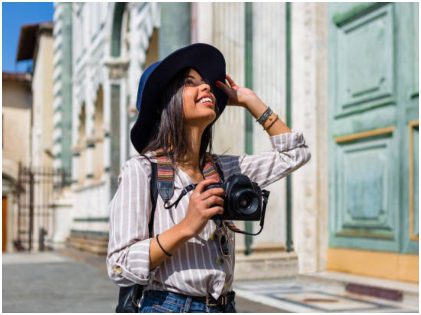 If you are planning on exploring Italy's evening life, it's important to dress differently. This means if you are planning to visit Milan, Lake Como, and Venice, you need to bring along your dressier clothes to rub shoulders with Italians strutting in high heels, dresses, and collared shirts.
What can be better than going for a holiday and getting dressed in your gorgeous best? Going out on your best holiday, relaxing in a fancy cafe while you sip on your favorite brew, a steaming cuppa, or a cold one is a dream come true. And when you are dressed right for the location, it just makes it all the more perfect. Don't you agree?
Carry Sunglasses
Sunglasses are mandatory since Italy remains sunny for most of the year, and if you are thinking of spending most of the time outside your home and doing a lot of walking outside, you cannot do without your sunglasses and sunscreen. Sure, you can always buy sunscreen and sunglasses in the cities you visit but remember you can save ample time and money if you carry your own.
Please keep them in your daypack and keep reapplying with the sunscreen regularly. The combination of sunburn and a squint is not good at all. Even if you travel to a winter-friendly place or winter Dolomites, you need to have your sunglasses with you as light reflects off the snow, and you can get burned from both sides.
Light Scarves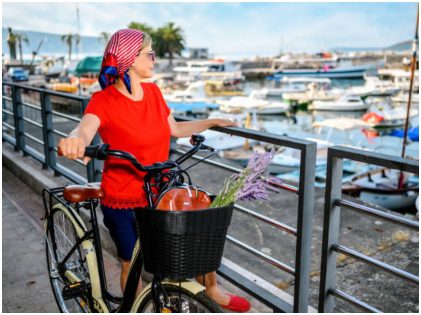 Light scarves can have so many things for your beach holiday. You can wrap them around your head to keep your hair up. You can also wear them around your waist just like a sarong or put them around your shoulders when you find the temperature dropping suddenly. Besides that, you can also use them when you need a beach towel or a picnic blanket. They can also come in useful when you need to dress modestly, in some places, such as churches.
Nobody regretted packing an extra pair of scarf ever. It's versatile and hardly takes any place in your suitcases. There are more ways to pack light, like carrying a dress and combining it with a knotted shirt, making it look like a skirt. Or a pair of jeans and wearing them with different t-shirts or shirts. There are multiple ways of repeating your clothes and giving them a new look every single time.
Following these tips will make your trip to Italy a memorable one that you will cherish for life!