Traveling can be a lot of fun, but it's also important to be prepared. No one wants to spend their vacation dealing with lost luggage or trying to track down an adapter for their electronics. By following these simple tips, you can make packing for your next big trip a breeze.
Start by Creating a Packing List
Making a list may not seem like the most exciting thing in the world, but it can actually save you a lot of hassle down the line. By having a list, you'll know exactly what you need and you won't forget any important items (like underwear). Plus, having a list will help to limit the amount of stress you feel around your trip.
Roll the Clothes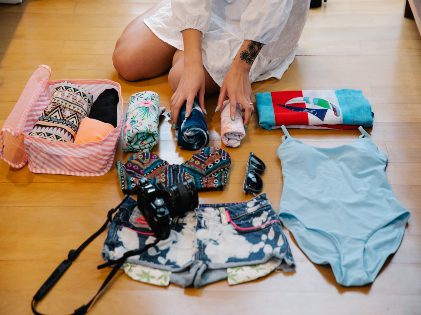 Not sure how to pack for your vacation? Rolling your clothes might be the solution for you. It's a great way to save space in your suitcase. First, fold the clothing item vertically to reduce its width. Then, roll it from the bottom up. Once it's compact, place it into the suitcase, and you are ready to go.
Pack Light
When it comes to packing for a long trip, there are a few key things to remember. Whether you're traveling for work or pleasure, the goal is to pack light without sacrificing comfort or necessities.
Stepping off an airplane and heading straight to the airport, without worrying about the luggage not arriving with you is the best feeling ever.
Ever heard the phrase – "less is more"? carrying less and more important stuff only will save you from struggling to pull your suitcase out of the taxi, in and out of the hotel, and up and down the stairs. Also, pack pants and jackets that you can repeat.
Travel and Laundry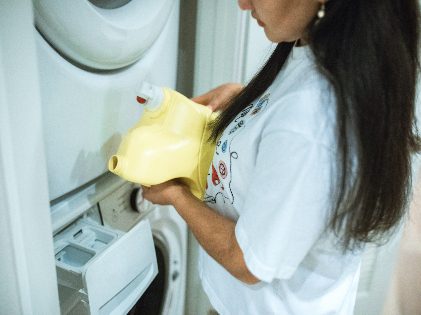 When traveling, you can't physically bring everything you need. You won't be able to fit four or six months of clothes and toiletries in your bag. So why worry about having 10 or 14 or 21 days' worth of gear? You can get what you need when and where you need it.
You should never leave home without your passport and vaccine card, as well as a digital copy of both. Make it a point to bring your phone, with a charger and a travel outlet adapter, so you can stay connected no matter where you are in the world.
There are plenty of ways to keep your clothes clean while you're traveling. You can pick up what you need on the go, or find an Airbnb with a washing machine. If that's not an option, find a place near a laundromat. It may be a hassle, but it can also be a lot of fun to find new places to do your laundry while you're traveling.
Carry a Backpack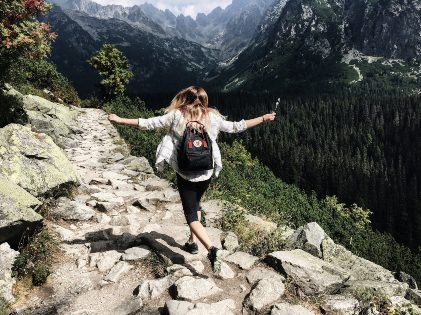 If you're looking to travel light, a travel backpack can be a very helpful item to have. It leaves your hands free to carry tickets, jackets, and coffee while going through airports. And if you need to bring a larger bag, the backpack can also act as your "personal" item.
Carry Multi-Purpose Items
Any item is more valuable if it serves multiple purposes. This is exemplified by black clothing. Black clothes look dressier, hide spills and dirt well, and can be washed and dried in the same load as other clothes. An Everlane t-shirt in black can be worn for both day and workout attire.
Utilize Your Shoes
Shoes can come in handy when packing for a trip. Stuff them with smaller items, such as jewelry and charging cables. This will free up space in your suitcase for other travel essentials. Fill your shoes with socks and other accessories that would normally take up extra space in your bag.
Packing for long trips can be daunting, but the more you travel, the better you get at it, and packing is no exception. While there are some basic tenets of packing that always hold true, there's also a good bit of art to it, as well as a healthy dose of trial and error. The best way to get good at packing for long trips is to start packing for long trips. And that's where we come in. At the end of the day, packing and living like a travel pro.