Traveling can be that much more fun if you pack light. After all, who likes to worry about luggage when you want to enjoy your trip to the utmost. But did you know that traveling light is easy if you choose the suitable luggage catering to your requirement? This will help your airport walks quickly and be fun. Here's what you need to do to make your travel light and easy.
List Down Your Needs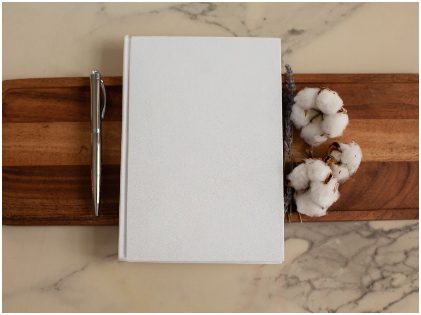 The first step is to sit down and list the things you need for traveling. Also, make a list of things you need to pack into your current suitcase, and then ask yourself again whether you need those things. The answer would be that you pack way too much in your bag, which you can quickly leave back home.
When you consider the goal, you find out the purpose of your trip and then pack accordingly. For instance, packing for a beach destination is much different than packing for a city destination. Also, packing as per the climate always helps. For scorching temperatures, you don't have to fill many clothes, and if you are heading towards colder climes, you may need the support of heavier coats and thicker sweaters.
Find About Luggage Restrictions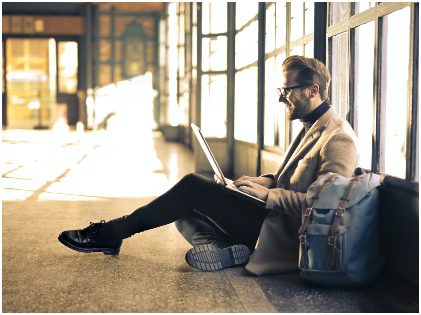 Most airlines list the size and weight restrictions for baggage, so you must streamline a list before you pack. The usual rule is that your suitcase should cross the 62 inches mark when extending the handles and wheels. In this case, it would make sense to ship some of your things before you make your journey. If you have a carry-on, ensure that your bag caters to the size measurements and sits comfortably.
Main Types of Material to Choose
There are three types of luggage available, soft-sided, hard-sided, or a combination of soft and hard-sided luggage. The baggage with more formidable sides is made of aluminum or other materials such as polycarbonate and offers the best shield for your luggage. These suitcases are also easy to clean as they are less likely to collect dust or stains.
The luggage with softer sides is composed of nylon or other fabrics that weigh much lesser and are flexible enough to fit into tighter compartments. However, the material may not be durable enough and may offer more secondary protection. The combination of hard and soft fabrics is usually the best option. However, they are expensive.
Zipper Pockets And Other Compartments
Suitcases with many compartments can help you streamline your packing in the best way possible. Luggage with zipper pockets is the best bet to hold all your essential documents, such as your passport and other travel documents. Some suitcases have their own organizational pockets and crevices to help you get more organized. Electronics, Toiletries, and jewelry are the usual suspects to hold it all in.
What The Warranty Card Means
Some of the best quality brands may offer you at least a year-long warranty, so it can cover things like faulty or damaged zippers, tearing off fabrics, and manufacturing issues. Ensure you invest into your luggage a little more to get a greater bang for your buck and, in some cases, longer duration in your warranty card. Keep your receipt in a place so you can claim if the need arises.
Trolley Wheels for Easy Maneuvering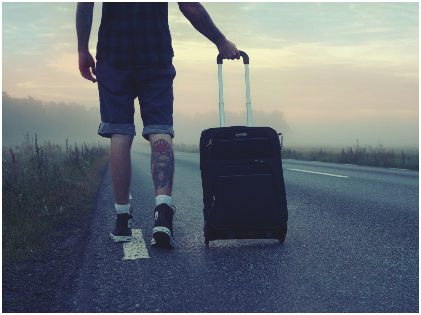 Nowadays, nobody can do without luggage without trolley wheels. It can make carrying your bags so much easier. Some luggage offers 360-degree spinning wheels to move from one place to another. If you are a tech-savvy traveler, you must get yourself a smart suitcase that can boast remote locking and unlocking, GPS tracking, digital scales, and weight sensors. Although they are expensive, they are certainly a worthwhile investment.
When you choose a suitcase, you have to find the right bag. There are so many options in the market that you may be a little spoiled for choice. Browse through the need to get a hold of the luggage that can hold your things and make your travel easy-breezy and fun. These tips can help you find just the right luggage for your trips.