While you may be serious about your fitness regime, it may go for a toss when you are traveling. But you can still continue with your workout regime, and no you don't have to carry your heavy dumbbells to every place you go. Yes, there is traveling equipment that can sit in the corner of your suitcase, without taking a lot of room. So, even if you travel you have no excuse to quit your fitness regime. Here is some equipment that you can throw into your suitcase and you will burn calories instead of putting on weight and still stay on track.
Jump Rope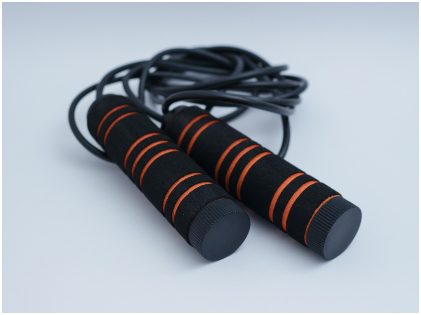 If you didn't know this jump roping is one of the most scientifically-proven ways as it is one of the most effective cardio exercises that can jumpstart your weight loss regime. It's also great for cardiovascular health, it burns calories and it is also friendlier to your knees. It also engages more muscles than the other people-favorite cardio exercise, swimming. All you need is a little bit of open space and can get in a workout in a matter of 10 minutes. Choose a jump rope that is adjustable as per your height and it can help build muscles.
Gliders
Gliders are another one of the most portable pieces of travel workout equipment that you can find. You can perform various workouts with lunges, planks, or glute bridges, your workout will get the extra intensity when you add gliders. You can target your core with all the movements you try. You can perform plank exercises as you keep the gliders under the toes and improve intensity. As you add an open and close movement where you tuck in both the knees and even add a few mountain climbers into the equation to work your cores.
Also, it's light and you can use it in your hotel rooms with ease. It can give you the ideal kind of workout especially when you want low-impact workouts. You won't feel the bear effect of jumping. Low-impact workout does not mean it is not effective. It can also fit into a tight traveling schedule with ease. Just 10 minutes in your day, and you are done for the day, you can go about your day with the satisfaction of putting in a workout when you are traveling whether it is for work or pleasure.
Fitness Bands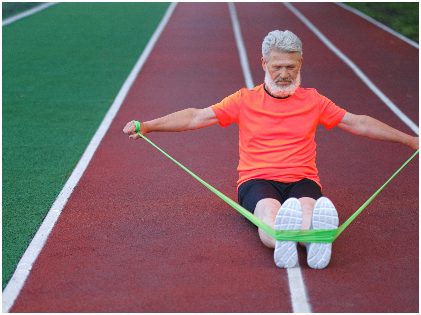 Fitness bands are one of the most effective yet underrated! It is also a very easy workout tool to pack while you are traveling. Ask any fitness trainer and they will tell you how fitness bands are the most portable and wonderful equipment that you can add to your repertoire. Even in gyms, you can combine them with free weights, to get the most bang for your fitness buck. It helps challenge your bodies in ways you never thought would be possible. Say you are doing a squat if you add a fitness band which can add more tension to your movement. This can work your muscles and keep them under tension.
Yoga Mats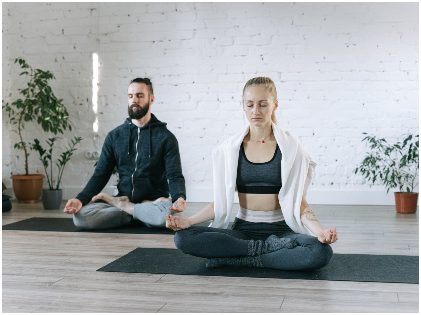 There are travel mats that are merely smaller and thinner than the mats that you usually use. so that they can fit easily into your suitcase. But you can easily unravel them into your hotel room. There is a travel yoga mat, however, that you can fold up into a compact mat. A few yoga mats can come with a pouch for storage. The mats are also skid-proof and can easily soak in moisture, or sweat. It also becomes grippy the more you sweat. In fact, it is very soft and comfortable although it may cost you a bit they are long-lasting and are fit to roll down anywhere on uneven surfaces, even on beaches or on the grass.
You can get a workout anywhere you want. that's the beauty of yoga mats. Also, it will give you a great burn. Not only they are great for the yoga workout but also fit for other bodyweight exercises too. They are just right for people with varying levels of fitness levels. Just fold them tight and fit them into your suitcase with ease.
So, even if you are traveling don't forget to carry your portable fitness equipment, fitness after all is part of your daily lifestyle, not something that you have to sacrifice just because you are traveling.