Airbnb stays one of the undisputed leaders in the world of travel and tourism. And the right packing list can actually 'make or break' the stay. No matter how good you are with packing, something or the other might go amiss! Staying at an Airbnb is special.
With more than you can imagine, putting up in Airbnb is all about packing the perfect items suitable for your stay. After all, it's not a mere hotel room- comprising a bedroom, a kitchen, or a living or dining room that you get. Here's what you should do.
Starting With The Basics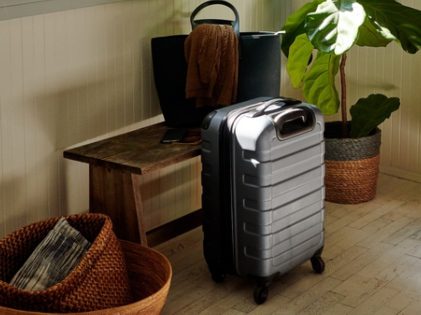 Make it a point to carry all the necessary information about the rental, including entrance code, phone number, address, email addresses of hostesses, directions, and more. You might say that this is common knowledge, but did you know that most passengers forget it in a state of excitement! So recheck the list and get all these into the bag at the time of packing. A very basic part of Airbnb and other rental platforms is the emergency number or any add-on numbers. Make sure you carry them all along with copies of vital papers. This works true, socially, if you are staying alone.
Packing Essentials To Put In The List
Do not forget those sanitizing wipes, disinfectant gels, and creams. Another important safety feature is a carbon monoxide detector. Not that you need to carry it, but if the rental has a garage, a fireplace, or any space that allows fuel for heating- better to be safe than sorry. Though Airbnb does recommend hosts install a detector, they aren't mandatory. Detectors have not become common in most places around the world yet. Even if you carry, disconnect the batteries.
Much similar to the former, you can also carry another mini safety feature called 'doorstop wedge' when you travel. Remember that housekeeping staff will have an additional key to the hotel room you check-in or the apartment owner. Though midnight visits aren't decent, but to be on the safe side, why not use the doorstop under the doorjamb? This way, you can prevent outsiders from barging in at any given time. Alternatively, you can try the more sophisticated motion-detecting alarm or portable travel alarm. The wedge in the door keeps the strap looped around the handle, and it will be set.
What About Airbnb Kitchens?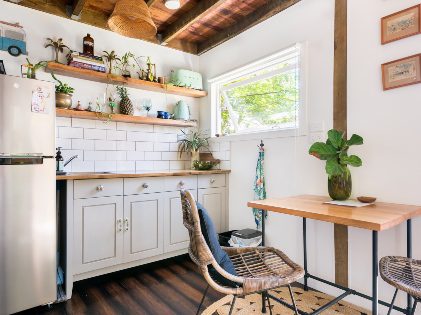 The best part about Airbnb is the access to its kitchen. You can come and go at your own sweet time and that too, without having to explain to anyone! Besides, this is a good decision to cut down on costs incurred by inexpensive eateries. If your Airbnb has a kitchen, go to the nearest supermarket and get the items right away. Check out what you should keep inside the pantry.
For example, you need to carry fruits, pasta, noodles, groceries, and all such things that you must munch on while you feel hungry are musts. There are times you might love to cook a specific dish using your specific utensil. Carry them along (leave aside knives, please!). Also, bring those seasoning packets (small ones). Better still, it's a good practice carrying your stuff. Using previously opened spices or if the expiry date is over isn't healthy in the long run.
Think about your favorite brew or the organic tea bags or special cocoa drinks or juices. Anything that you love sipping on or keep drinking while being away from home can be carried.
What About Airbnb Bathrooms?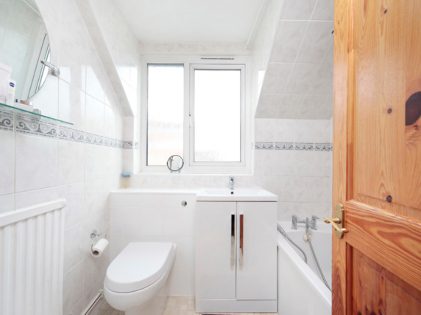 Airbnb bathrooms look plush and hygienic. If you're brand conscious, have your toiletries and beauty products with you. And this includes your shower cap too. A beach towel would be a good decision, especially if the destination is the seaside. Much like sanitizers, keep your washcloth or gloves with you.
Hotels procure small and large towels, but these would work great for your personal use. Not to forget, bringing your slippers would be a welcome move, at least from the familiarity standpoint!
Besides these, your Airbnb travel would be a pleasurable experience if you don't forget the sunglasses, umbrellas, pillowcases, torch, adapters and chargers, exercise gear, and a portable speaker. Following this checklist will ensure that you have a happy and comfortable stay at the next AirBnB that you head to. Are you ready to enjoy a great vacation? Do let us know in the comments section!