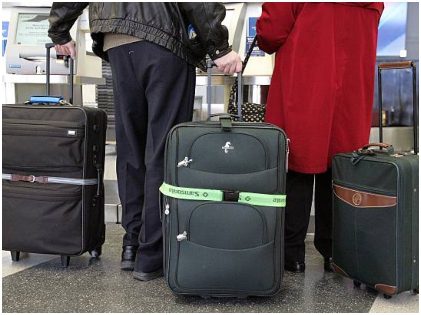 When we travel we carry the world in our suitcases, thinking we may not get the things when we travel to a certain place. But what we don't understand is that traveling light can make our entire life and travel experience easier. Traveling light may also mean traveling with less stress, hence preserving our sanity.
Carry Less Weight
Traveling is stressful as it is, on top of that, carrying heavy baggage can make traveling exhausting. Imagine carrying your baggage to catch a train or bus! It may seem one of the hardest things to do. On the other hand, when you travel with less luggage, you make things easier for you.
Lesser weight is not only easy on yourself, but it is also lighter on your mind. Imagine taking care of multiple bags together. It will be an endless hassle. Stop overpacking, take the essentials, and the rest you can buy when you reach the place. Also, go easy on the gadgets, not only are they heavy but very difficult to lug around. You don't have to be frugal, but you can certainly live on lesser than you think.
Less Luggage, Less Stress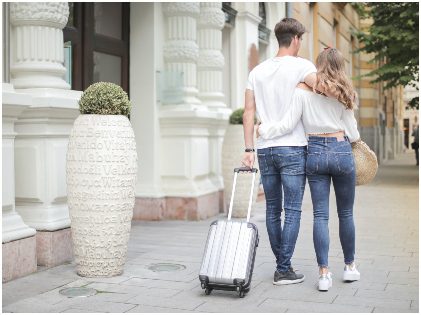 This especially holds when you are traveling alone. Traveling with multiple pieces of baggage all at once can sometimes seem like traveling in a group as a guardian, where you have to keep an eye on everything. What if something gets stolen? You would have no one but yourself to blame. However, if you have only one bag on you, you just have to keep an eye on that and no extra worries about it being stolen. Watching multiple things all at once can be particularly tiring. You can keep your bag protected on your lap and you don't have to keep it on the floor, where it can be swiped without you noticing. When you travel light, it is easier for you to blend in more with the locals. Go light, travel safe, and you'll be a stress-free traveler.
Don't Have to Pay Extra
Travel with a carry-on only and you won't have to constantly gp through the process of checking your bags. Moreover, you won't have to pay for the extra fees for checked bags or extra carry-on allowances. It can also help you get rid of the perpetual fear of your baggage crossing the weight marker, as you know you are mostly allowed to carry your luggage up to a certain weight. What if you have to unload your baggage right at the airport, that would be awful right? Hence, it is always smart to pack light and avoid such an ordeal all together.
Save Time
When you have one bag at hand, you have more time to attend to other stuff. You just have to pack one bag, which can be faster and easier as you don't have to pack in too many things anyways. You can even skip the airport bag check-in and head towards the gate.
You can breeze through the luggage carousels on your way out too while you watch the others spend an hour waiting for their multiple bags. When you get your luggage sorted with ease, you can easily catch the next taxi, bus, or train before the crowds follow you to fill up the seats.
Footloose and Adventurous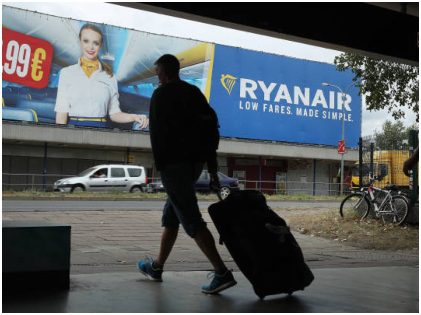 You are on a holiday, so why should you carry your luggage around?  The less luggage you have on you, the easier it is for you to walk around. You'll be able to move around in a spontaneous and adventurous way. You can go for impromptu bike rides or go sipping on mocktails at bars. When you have just small luggage on you, there isn't a worry in the world. You will be baggage-free and feel light.
If you have traveled often, you may have looked around at airports and stations, hassled people looking for ways to keep their baggage safe. Not to forget huffing and puffing around to catch the train, plane, or car just at the nick of time. Well, we bet you have imagined yourself in their shoes and thought, 'never will I carry such heavy luggage.' So, keep that promise to yourself, and the next time you go on a holiday, remember to keep it light!