A destination wedding is typically held away from where the couple lives. It's a wonderful opportunity for the couple to explore an exotic place and tie the knot away from the razzmatazz of their hometown. If you and your partner have already decided to have an exquisite wedding in an exotic land, here is a list of the most splendid places on the Earth to tie the knot in. Make it official in style and at a stunning location.
Bar Harbour, Maine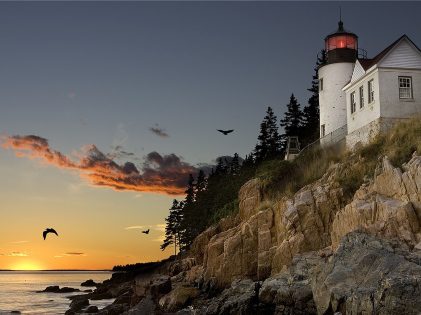 Some mistake this picturesque location to be part of the Mediterranean, although it is in the American state of Maine. The Bar Harbour is home to the most remarkable blue waters, striking lighthouses, and golden sand beaches. Your guests will be enthralled because they can go kayaking, whale watching, and bike riding. The option of visiting the Acadia National Park is also available as it is situated in the vicinity.
Jamaica
Lush green mountains, a vast expanse of waterfront, and splendid sand beaches are available to couples in Jamaica. Comprehensive wedding packages are provided by all major hotels and you can choose to have the ceremony on the beach or in gardens. Seven Mile Beach is ideal for super romantic and exotic weddings.
Bermuda
Surrounded by the Atlantic and sprinkled with rustic cottages, Bermuda is for couples who prefer subtlety and elegance. In this harmonious part of the world, beaches are still pristine and sparkling blue, while the sand on beaches is a muted pink. Striking limestone caves, old pubs, and lavish golf courses await your guests in Bermuda. Southampton's Reef & Resort Club is an amazing venue for your dream wedding.
Bodrum, Turkey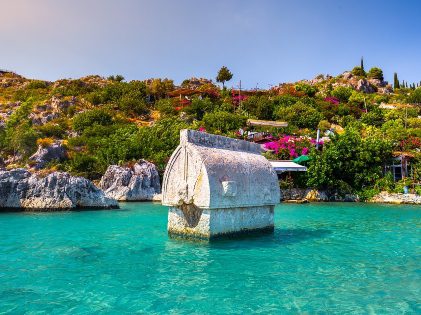 The air here smells of spices and locals are welcoming. If you and your fiancé would like to get married on a boat, you can do that here. Your guests will love and savor Kabobs and Dolma, both of which are popular traditional Turkish delicacies. Pamper yourself and your guests at the Nuxe Spa of Macakizi Hotel.
County Clare, Ireland
Want an opulent wedding? County Clare's Doromond Castle is perfect for you. Your welcome will be grand because bagpipes will be played as you and your guests enter. Take a look around in the sparkling sunlight and soak in the opulence of this stunning locale. You can exchange vows at the renowned Temple of Mercury. Indulge in the grand beginning of your married life.
Costa Rica
Does a wedding near the rainforest sound like fun? If it does, Costa Rica offers you just what you want. Turquoise waves crash against white sand beaches and create the perfect backdrop for a romantic wedding and getaway. Here, you can entertain your guests at the Four Seasons of Costa Rica and El Armadillo.
Dubrovnik, Croatia
You cannot go wrong with Dubrovnik, which has the most brilliant blue and clear water surrounding its coasts. Your guests will be delighted by the sight that will unfold in front of them and you can entertain them at Villa Agave. Experience the amalgamation of Latin and Italian cultures at your luxurious and super stylish wedding. Tour Dubrovnik's Museum of Modern Art and experience Croatia's heritage and modern art at its finest. You and your guests can indulge in Croatia's scrumptious dishes at Defne Terrace and Wine Bar.
Drakensberg, South Africa
Picturesque vineyards will follow you wherever you go in the marvelous land of Drakensberg, South Africa. A delightful and grand wedding can be arranged at the cathedral of Cathedral Peak Hotel. A peaceful backdrop will be perfect for the beginning of domestic bliss. Your guests can enjoy at the golf course or watch the sunset in the Drakensberg Mountains. Cleopatra Mountain Kitchen serves delectable dishes with a hint of local flavors.
The Big Island, Hawaii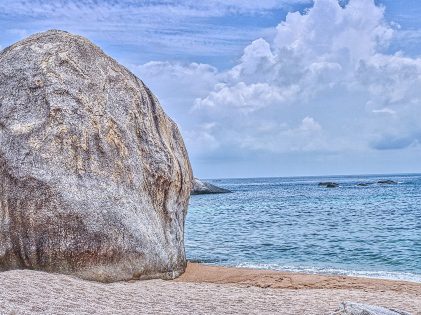 The biggest and undeniably the best island of Hawaii can efficiently accommodate your stylish wedding and guests. Thrill your esteemed guests with a wide variety of enjoyable options. For instance, you can go discover the mysteries of the rain forest, snorkel, or ride horses. The Big Island is where the adventure begins, which is why this locale jells well with your wedding ceremony.
A destination wedding is a perfect way to treat yourself, your spouse-to-be, and all your guests. From natural splendor to pristine beauty, these weddings locations spread across the globe and have it all. Your destination wedding at one of the aforementioned venues will be remembered by one and all for years to come.