Bali is undoubtedly one of the most attractive tourist destinations in the world. The Indonesian province is at eight degrees towards the south of the equator. Therefore, tourists get to enjoy a more or less even kind of climate throughout the year. The average temperature is 30 degrees Celsius, and humidity is around 85%. In Bali, you can find numerous temples almost everywhere. The incredible architecture, sun-kissed beaches, volcanic peaks, shady jungles, and amazing wildlife make Bali one of the top-notch places where you would want to go for your vacation. However, you need to take note of what you should wear while visiting Bali. Following are some suggestions.
A Rain Poncho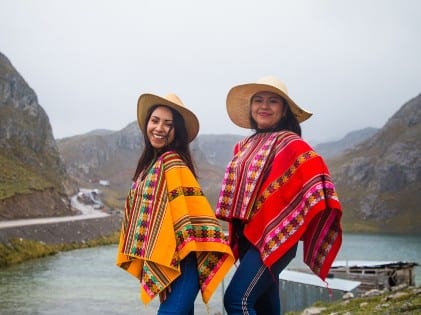 There are two main seasons in Bali. It's either dry or rainy. Throughout the monsoon, the temperature is on the warmer side. However, if you go to Ubud or other inland areas and visit the mountains around Bedugul, Munduk, and Kintamani, the weather is quite chilly. The winds near the coast are rough. Afternoon downpours for two hours are a regularity. If you are planning to go to Bali in the monsoons, don't forget to carry a rain poncho with you.
Light Cotton and Loose Clothing
The monsoon gets over by the middle of March. Post that, the blue sky and fresh and clean air welcome you. The sun is hot, but the evening climate can be quite pleasing, particularly in the highlands. When you are going around on a scooter, you can also feel the chill in the air. To save your skin, always remember to include light cotton and loose clothing in your backpack.
Shorts and Tees for the Boys and Swimsuits for the Girls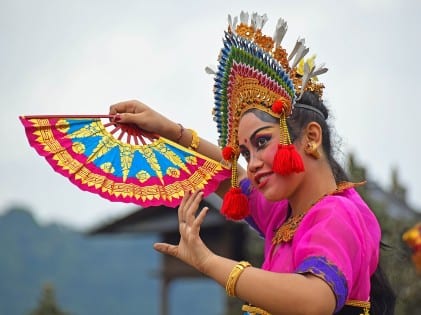 The southern coast happens to be a major destination when you are in Bali. The popular spots are Seminyak, Canggu, Kuta, as well as the Bulkit peninsula. The beaches are fantastic, and even surfing is not a bad idea at all. If you have these places on your itinerary, pack boardshorts and tees for the boys and a top, jean shorts, and a swimsuit for the girls. You can go out into the sea and have a whale of a time. However, if anyone is planning to surf, they might risk sunburn. To prevent that, wearing a top is a must to prevent your skin from redness.
Hiking Boots, Warm Clothes, and a Wet-Weather Jacket
If you are a lover of mountains and jungles, you simply can't miss visiting Ubud, Munduk, and Kintamani in the northern highlands. The sweat from the tropical heat might make you feel uncomfortable. But if it's nighttime, the weather gets colder. If you are riding a scooter, a scarf and a jumper can come to your aid. In case you wish to hike any volcanic peak, you will need a hiking boot. Aside from that, you also need to carry warm clothes and a wet-weather jacket along with you. That will be of great help.
A Shirt, A Kain, a Kebaya, and a Udeng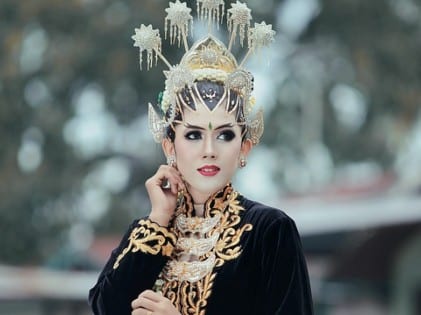 If you are about to enter a temple in Bali, you have to follow local etiquette. Also, applying common sense is very much needed. You would need to cover your arms and shoulders. Wear a full shirt. Men and women both wear a sarong around their waist. It is called kain in the local language. If you are on your way to a local ceremony, you will notice women wearing a kebaya. The traditional attire is a cotton blouse that has beautiful embroideries on it. The kebaya is worn over the kain. Men have to wear a headdress, which the Balinese people call a student.
Long-Sleeve T-shirts, Sneakers, and a Scarf
Since the weather is hot and humid, the locals driving scooters and wearing jackets and long pants might come as a surprise to you. There is a reason behind this. Sunburn and scratches are issues they want to avoid. Putting on long-sleeve T-shirts and sneakers is compulsory if you are going out for a long drive in Bali. Also, cover your mouth with a scarf to keep the dust at bay.
Bali is heaven to tourists, and it's almost impossible to resist the temptation of being on the island for a holiday. But do not forget to pack your bags with these items in your luggage. It will help you to stay away from unwanted and unpleasant situations that can ruin your vacation.