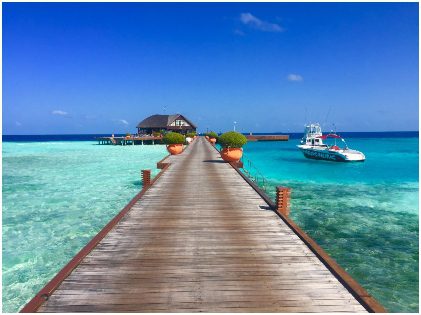 It goes without saying that one needs to ditch their formal clothes while in the Maldives and pack some casual wear. But what qualifies as casual wear and how do you pick the right clothes to make sure you make the most of your holiday?
The Maldives is a laid-back destination. All, you would really need is a pair of flip-flops and sunscreen. Okay, you may need a little more than that. However, the packing list is as simple as it gets. Before we get to the packing essentials, let us understand the Maldives. The Maldives comprises 1200 islands, over 100 of which are tourist resorts. You will travel to the report through a speedboat or a seaplane depending on its distance from the Male International Airport. And this means you should ideally address in smart and loose layers. The best time to travel to the Maldives is from November and April.
Perfect Weather and Comfortable Wear
The weather in the Maldives is perfect. Neither it is humid nor it is cold. You can bike around in just a swimsuit and a cover-up during the day and wear a dress or beach clothes at night. No matter what time of year you visit, you will be able to bask in the warm and humid Maldives climate. So, ensure you keep most of your clothes, breathable, airy, and light. Pack a few floral short dresses, color block maxi dresses, rompers, and pretty playsuits. Also pack a variety of separates including singlets, crisp tees, shorts, and flowing wrap-around skirts. You can combine these separates and get the right holiday wardrobe. Kaftans are also a wardrobe essential in the Maldives. Don't forget to bring light activewear so you can continue to work out even when you are on a holiday.
Sandals or Flipflops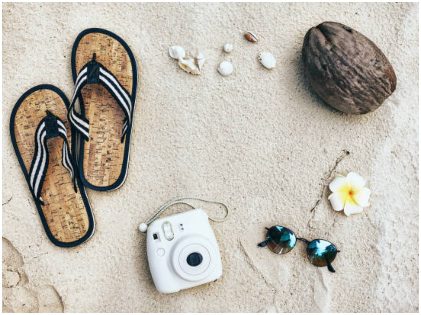 Sandals or flip-flops are always a good idea at beach destinations and should find on every Maldives packing list. Choose a brand that is comfortable and you can travel long distances without your footwear bothering you. Handwoven women's sandals are the best with a stiff rubber sole that is suitable anywhere.
Bathing Suits
When you are traveling to the Maldives, of course, you'll need a bathing suit, that's a non-negotiable thing. You may spend most of the time outside in the sun or underwater; so a few fashionable bathing suits can go a long way in sustaining you. Wear it as a bodysuit. You can also pair it with a skirt, trousers or just throw in a wrap and you will be sorted for your entire trip. When you travel to the beach,  carry two bathing suits. That way, you will have a spare even if the other one is drenched. You can bring more than two if you want, imagine the number of outfits you can wear with just a few swimsuits.
Hats and Accessories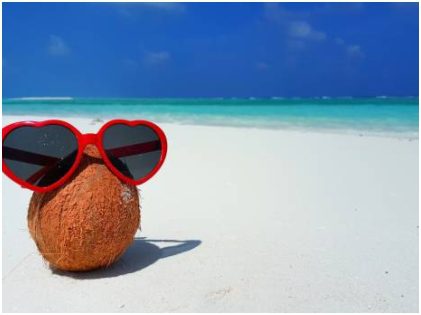 If you are a fashionista who cannot step out without your accessories don't worry. Most tourists at the Maldives love their accessories too. However, if you are flying on a seaplane, then you may need to have a limit on the amount of luggage that you can carry with you. Typically, it amounts to 25 kilos per person. If it is 25 kilos it will mean that you have to be a little more careful with the type of clothes and shoes that you can pack. When you can bring your accessories you can cut down on your luggage weight and find ways to jazz up the same old outfits.
Accessories that work with most of your outfits are large, dangling earrings. For instance, you can carry chandelier-style gold drops, gorgeous natural stones, and hoops. A couple of statement necklaces can jazz up any simple maxi dress. You can also use it in the daytime to glam your daywear that is sure to turn heads at your Maldives resort. Don't forget to bring your sunnies too with high UV protection.
Hats are also an essential part of your get-up as they can protect your face from the extra-strong Maldives rays. Take extra care when you pack your hats. We know carrying your hats is not going to be easy, so stuff them with smaller clothing to knock it in their shape. While a hatbox is always a great idea, but more often than not that may make your luggage bulky. So, in this case, stuffing them smaller clothes can be the best idea.
There you go, your packing list for the Maldives is ready, all you need to do is to get your tickets now!